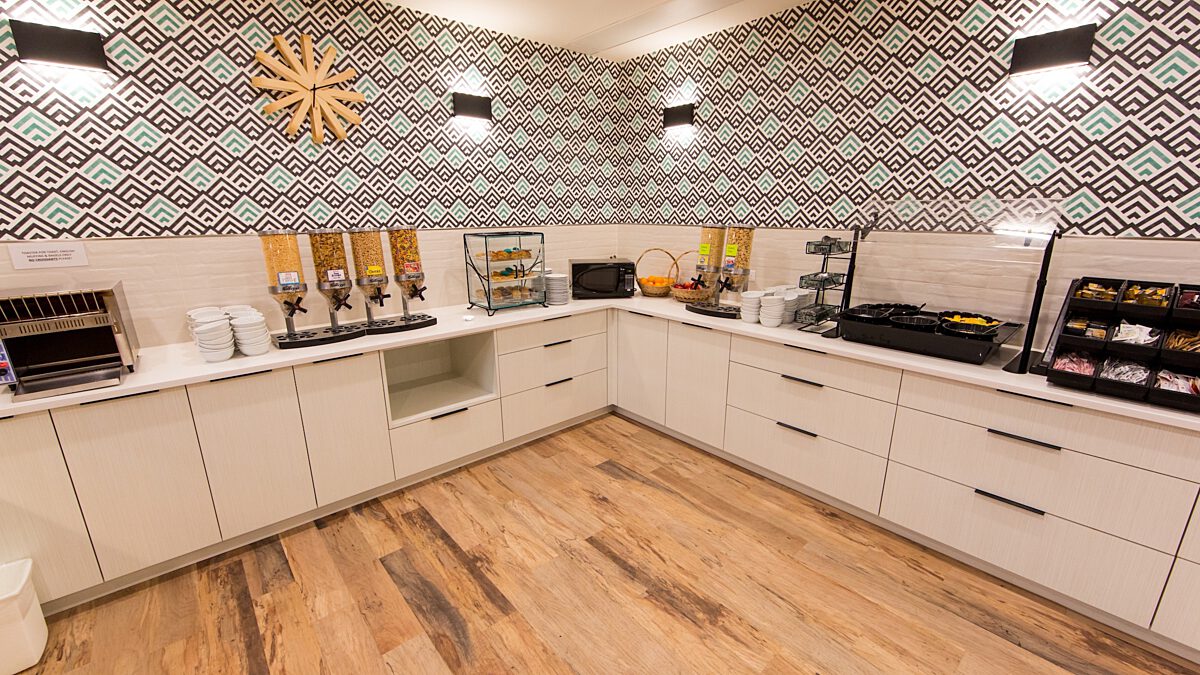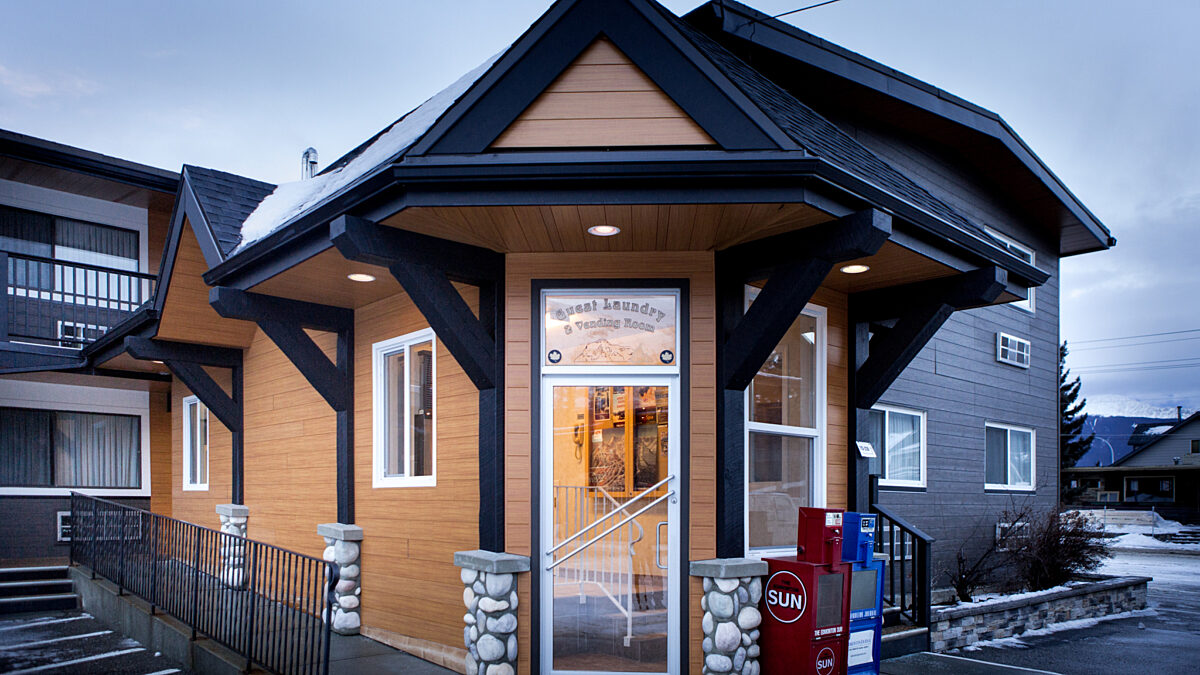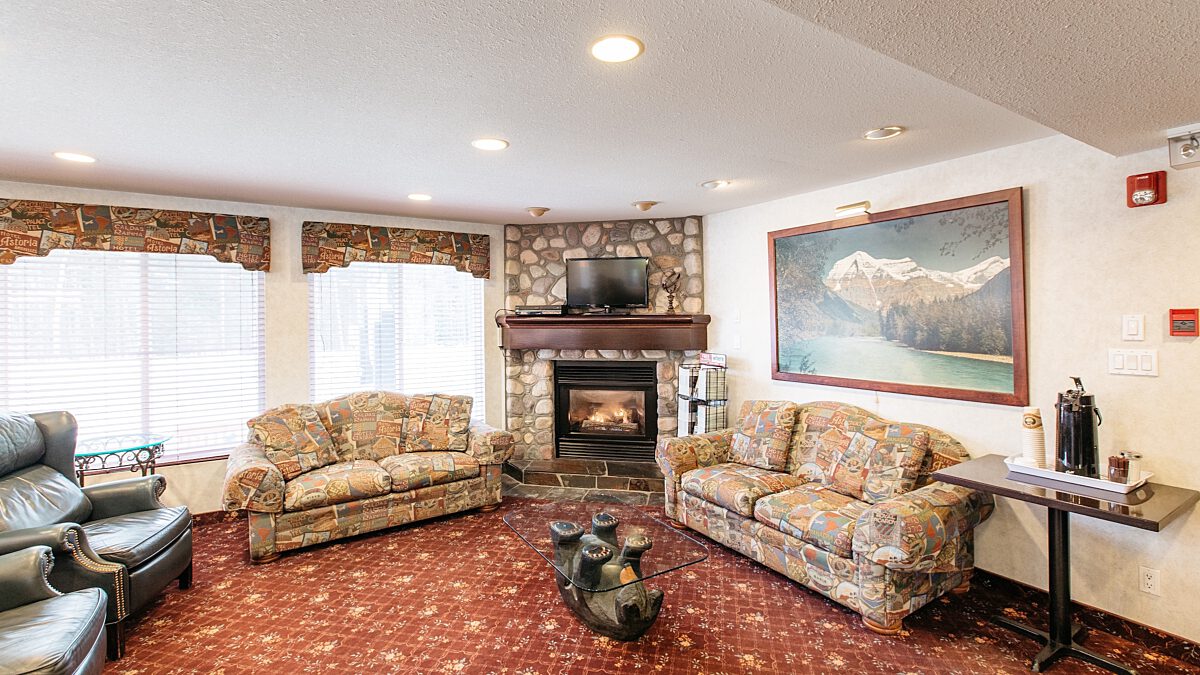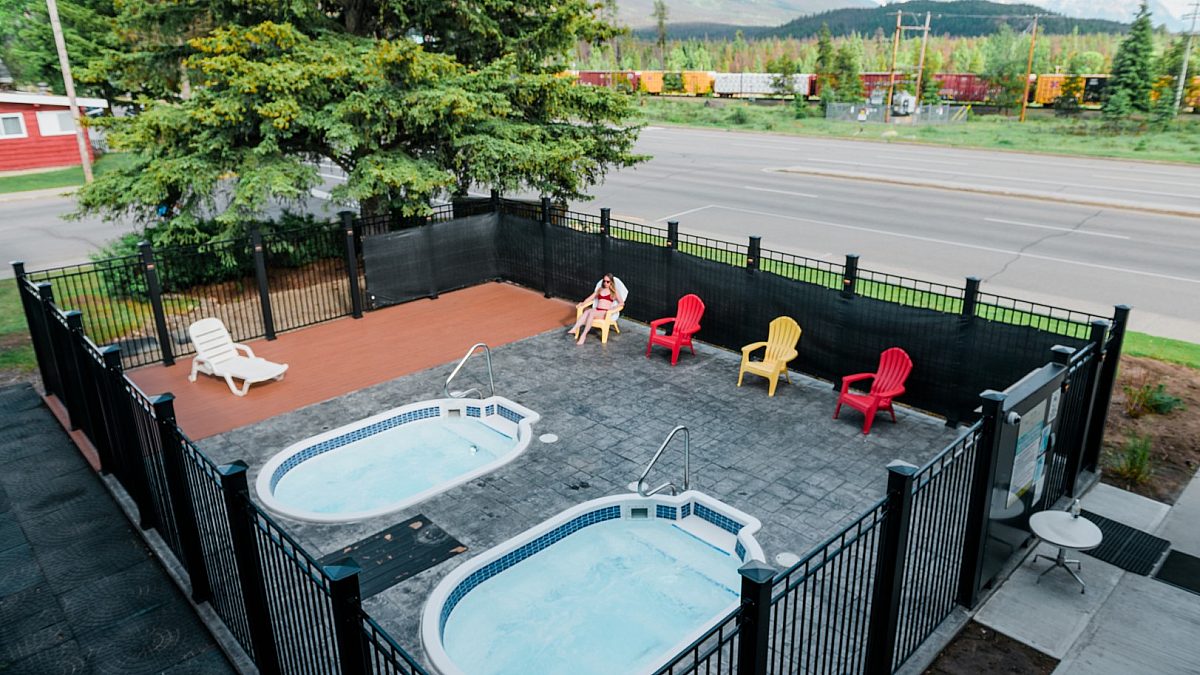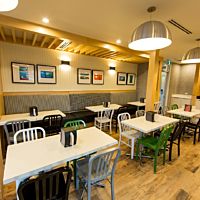 Breakfast Included
The Mount Robson Inn is pleased to include a continental breakfast buffet for all guests as part of their accommodation reservation. It's the best way to start your day in the Canadian Rockies.

Our stylish Breakfast room is located at the front of the property in a casual setting with plenty of windows to enjoy the stunning mountain views. Be sure to check out the fantastic artwork by Canmore-based artist Carter-Ryan.
Breakfast is available in the Breakfast Room adjacent to the front desk.

Hours: 6:30 am to 10:00 am daily (modified hours may be in effect for different seasons).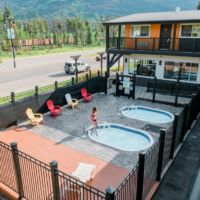 Outdoor Hot Tubs
The perfect way to cap off an exciting day in the great outdoors of Jasper National Park. Relax year-round under the night sky and make it a daily après ski ritual.
Open Tuesday to Sunday from 8 am to 10 pm
Monday open from 12 pm to 10 pm (closed on Monday mornings for weekly maintenance)
The hotel does not guarantee the use of the hot tub amenity as part of your reservation. The hotel reserves the right to modify the hotel hot tub usage policies and availability without notice.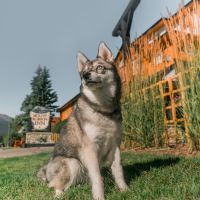 Pet Friendly
Your dog is part of the family, we get it! They deserve a vacation in the mountains too.
The Mountaineer Robson Inn offers three pet-friendly rooms at our Jasper hotel and we ask that you book your pet-friendly room in advance.
Our Two Queen Standard Pet-Friendly Room is a dog-friendly room type with breakfast included daily.
Pet charges apply and guests are asked to sign off on our pet policy below upon check-in.
Dog walking services are available through MyJasperNanny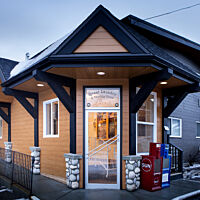 Vending & Laundry
When you travel, certain conveniences go the extra mile to help you enjoy your stay.
The amenity room is open 24 hours a day, 7 days a week and features coin-operated laundry machines, ice machines and snack machines for late night munchies.

Change is available at the front desk.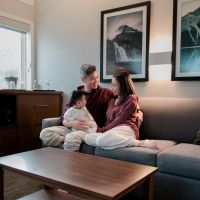 Wireless Internet
The Mount Robson Inn provides complimentary wireless internet throughout the hotel's rooms and public areas. A wireless key code is provided at the Front Desk for access during your stay.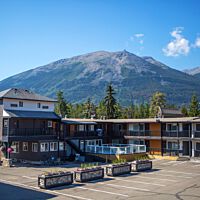 Parking
Parking is complimentary, 1 vehicle per reservation. Plug-ins are available on a first-come, first served basis.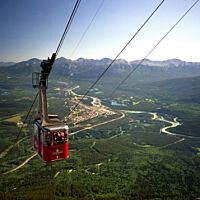 Activity Planning Services
Our front desk is eager for you to get out there and enjoy Jasper! Our team knows all the places to go, hikes to discover, best dining spots to satisfy your tastebuds, transportation, and much more.


Summer Recommendations: Whitewater rafting, Maligne Lake Boat Cruise, Wildlife Tours, Jasper SkyTram, Hiking, and Biking Trails - Check Out Summer Activities
Winter Recommendations: Marmot Basin Ski Area, Maligne Canyon Icewalk and winter wildlife viewing - Check out Winter Activities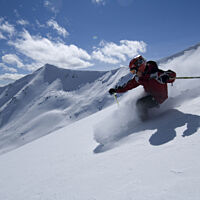 Ski Storage
We get it, you don't want to part with your beloved board or your skis. The Mount Robson Inn has a solution - secure ski storage and not a communal room stacked with skis, your own locker. Ask the front desk for a key to a secure ski storage locker, it's available for free during your stay.