Rocky Mountain Rivalry: Jasper vs. Banff – Why Jasper Takes the Crown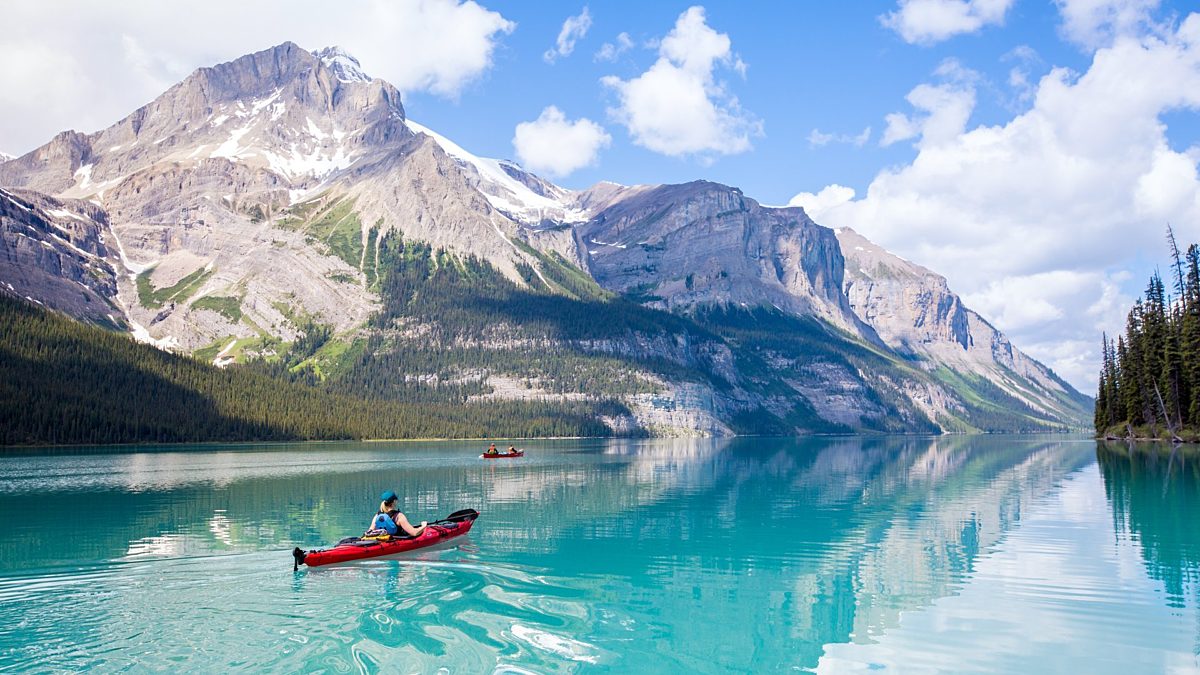 Prepare for a showdown: Jasper vs. Banff. This recent article from the National Post is out to compare, but has it cracked the essence of Jasper's allure?
While Banff might draw crowds, Jasper isn't trying to compete. The comments on the article speak volumes, revealing that people cherish Jasper's authenticity, serenity, and natural charm. Banff, a large town of 9,600 residents and 4.5 million tourists annually. Jasper, a smaller town with 4,100 residents, has about 2.5 million visitors (source). However, numbers are only one side of the story.

So, buckle up, because we're about to take you on a journey through the reasons why Jasper is the real winner here. Those comments? They're not just words on a screen; they're the anthem of every Jasper enthusiast who knows that the hushed beauty of this place is what truly steals the show.
Reason 1: Crowd Escape Magic
Banff: A tourist frenzy that's like a never-ending parade, and finding your own peaceful corner is like spotting a unicorn.

Jasper: We're the Houdini of tranquility, where escaping the hustle and bustle is as easy as taking a deep breath of mountain air. The only crowd here is a gathering of pines.
Reason 2: Wilderness Wonderland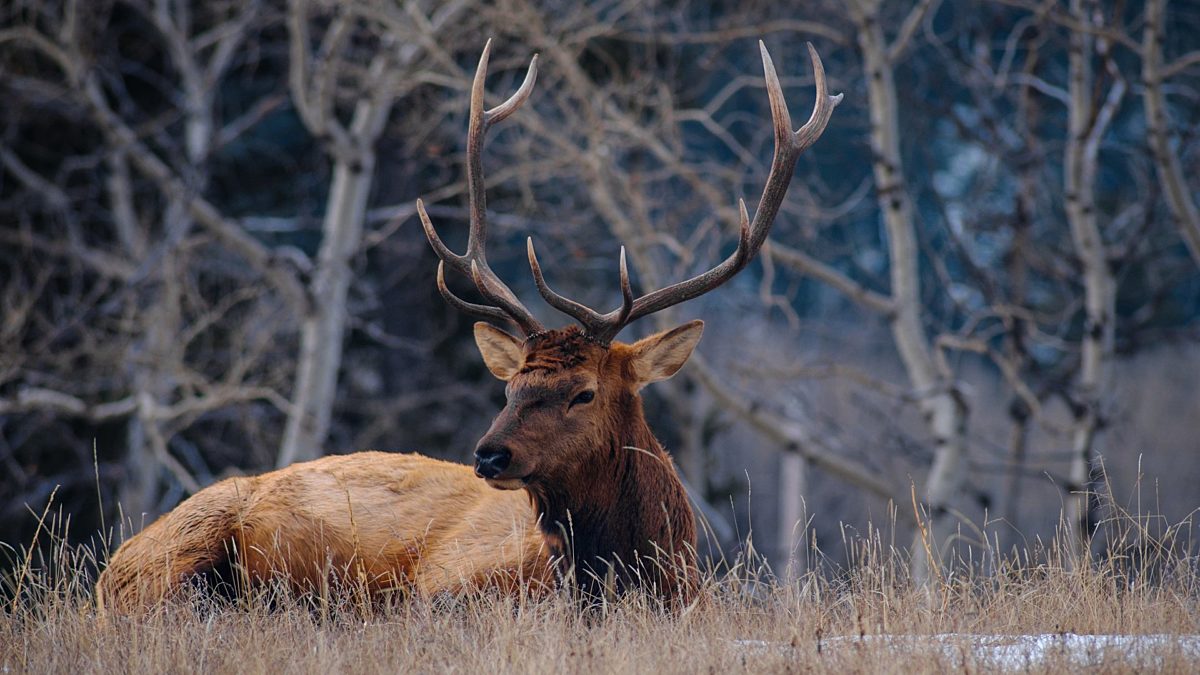 Banff: Nature's version of a blockbuster movie premiere, with everyone and their dog (literally) scrambling for a front-row seat.

Jasper: Imagine a pristine canvas, untouched by the masses. That's our wilderness—a masterpiece waiting for you to explore, where the only paparazzi are the birds and squirrels.
Reason 3: Starstruck Nights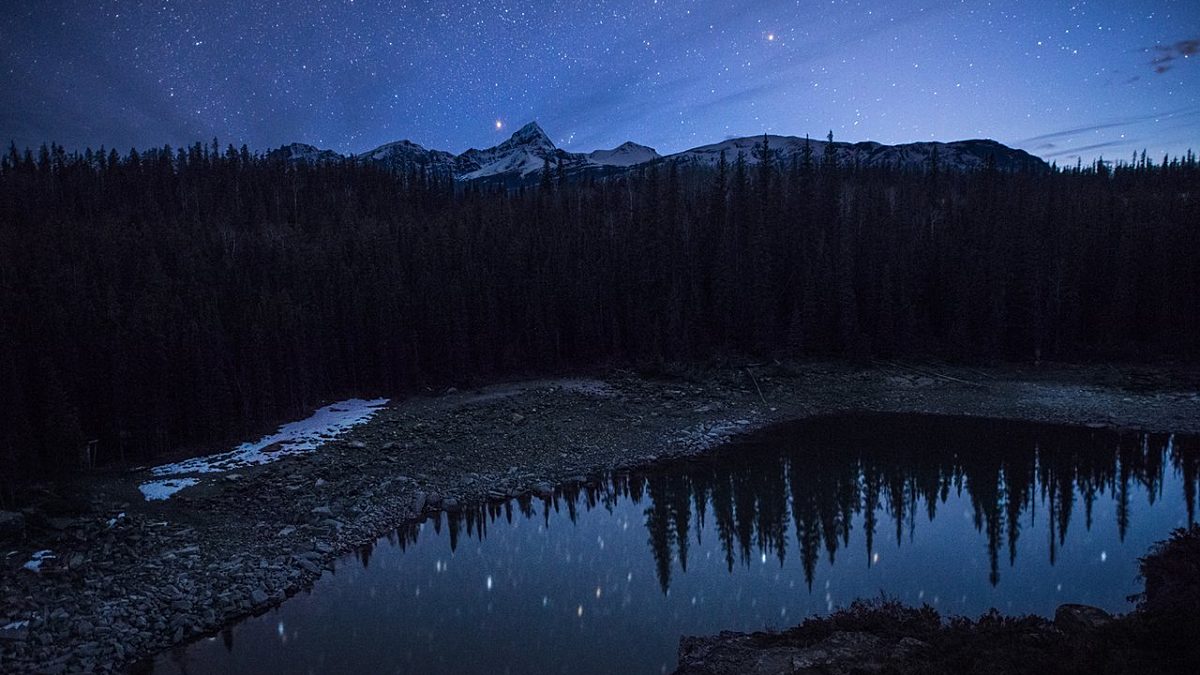 Banff: Light pollution turns the night sky into a faint glimmer, as if the stars got lost on their way to the celestial party.

Jasper: The stars here are like A-list celebrities taking center stage in a sky untouched by city lights. Prepare to be starstruck, literally.

Jasper is known for the annual Dark Sky Festival - a star-studded extravaganza where constellations, planets, and meteor showers become the ultimate headliners. All shrouded by the magical dancing colors of the sensational Aurora Borealis. Unveil the universe in a way you've never seen before.
Reason 4: Canyon Craze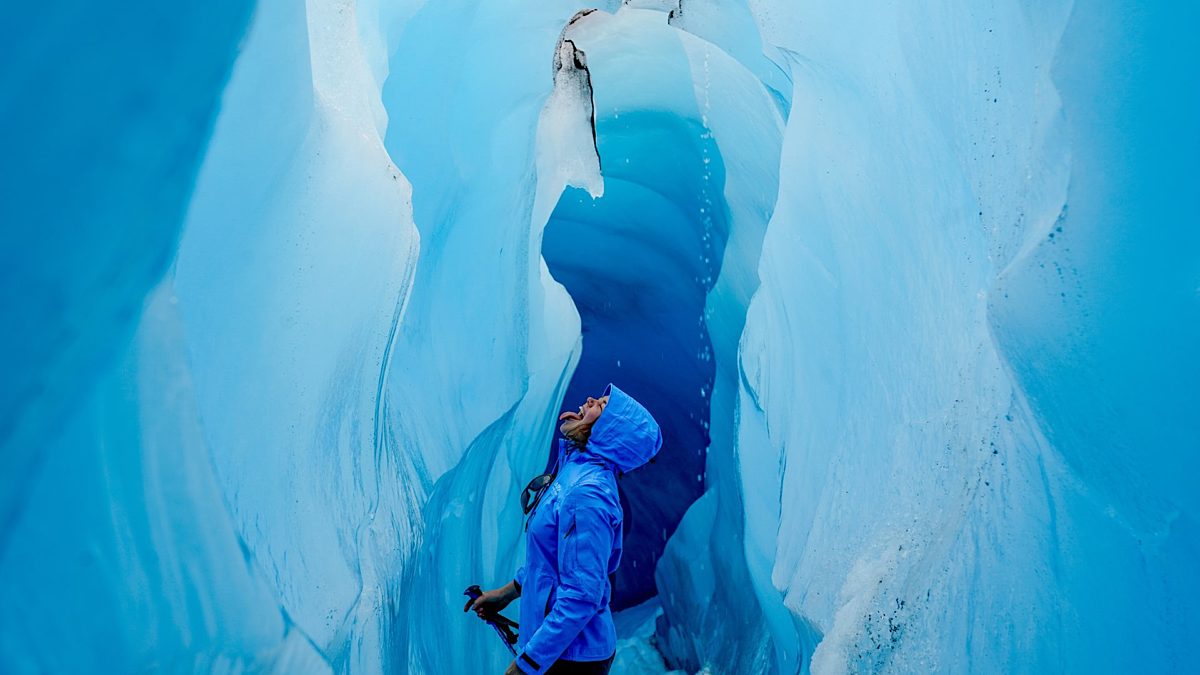 Banff: Canyons so crowded, you'd think there's a sale at the bottom. Good luck finding tranquility.

Jasper: Maligne Canyon—nature's symphony of silence. Hike through awe-inspiring beauty, with frozen waterfalls in winter that look straight out of a fairy tale.
Reason 5: Tranquility Lakes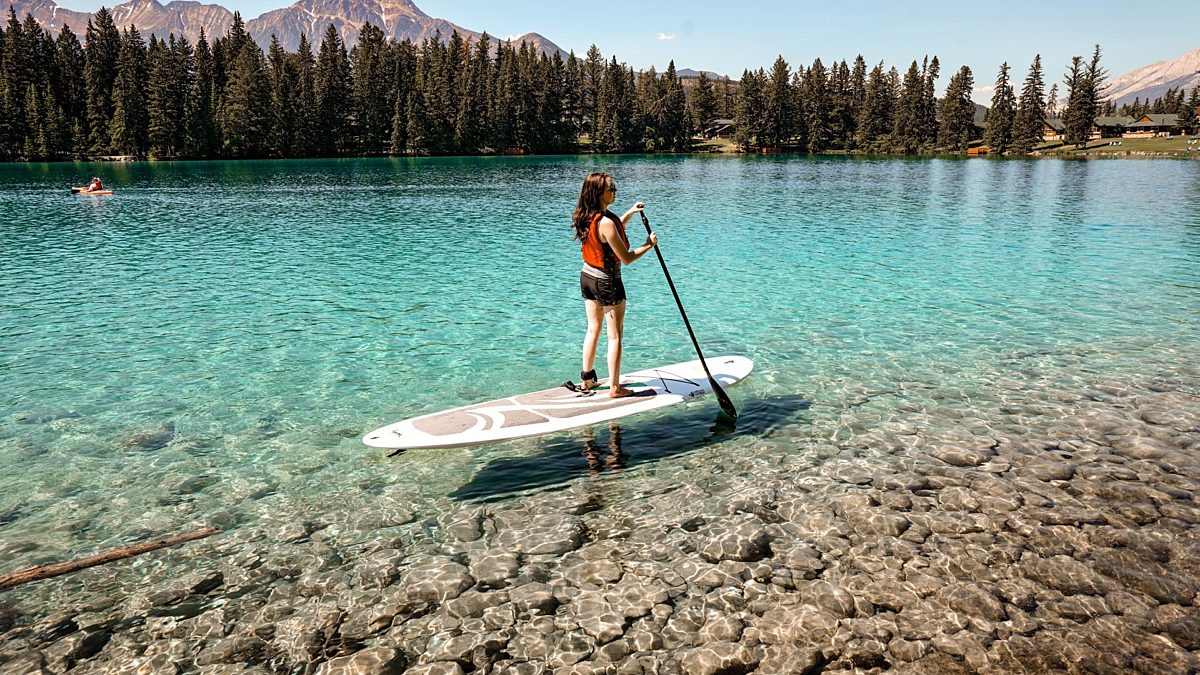 Banff: Lakes that seem like the backdrop for a photoshoot, with selfie sticks outnumbering the geese. Have you heard about what's happening at Lake Louise and Lake Moraine? Parking is impossible and pre-purchased shuttle seats are not guaranteed. Line ups and confusing communication is making things incredibly stressful 😩

Jasper: Pyramid Lake and Medicine Lake are serenity embodied. These crystal clear gems are your secret retreats, where the only noise is the calming ripple of water.
Reason 6: Epic Chill Adventures
Banff: Adventures that redefine adrenaline, making your heart race faster than a squirrel who just found a stash of acorns.

Jasper: Adrenaline meets relaxation, with adventures that fuel your soul without sending you into cardiac arrest. There's no rush, no busyness, no extra stress. Get your heart pumping in just the right way.
Reason 7: Artsy Vibes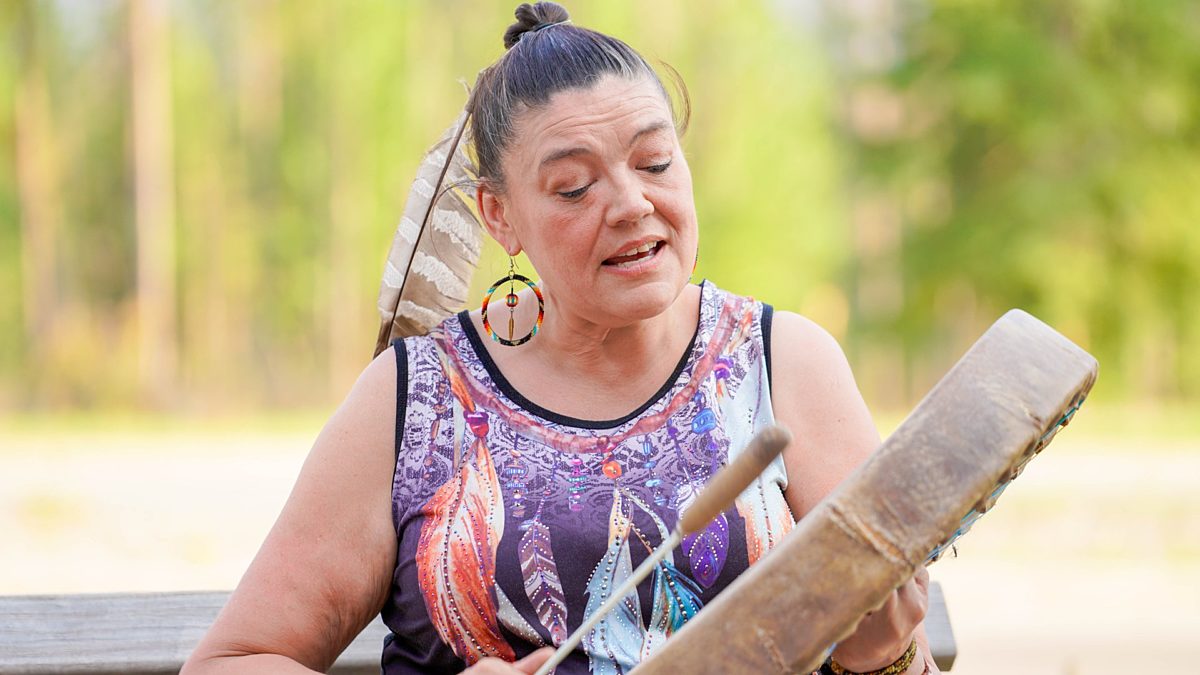 Banff: A cultural carnival where every street corner is a stage for the arts, sometimes a bit too loudly.

Jasper: Immerse yourself in our local arts scene, where indigenous art and cultural events are in harmony with the soothing vibe of the surroundings.
Reason 8: Cozy Culture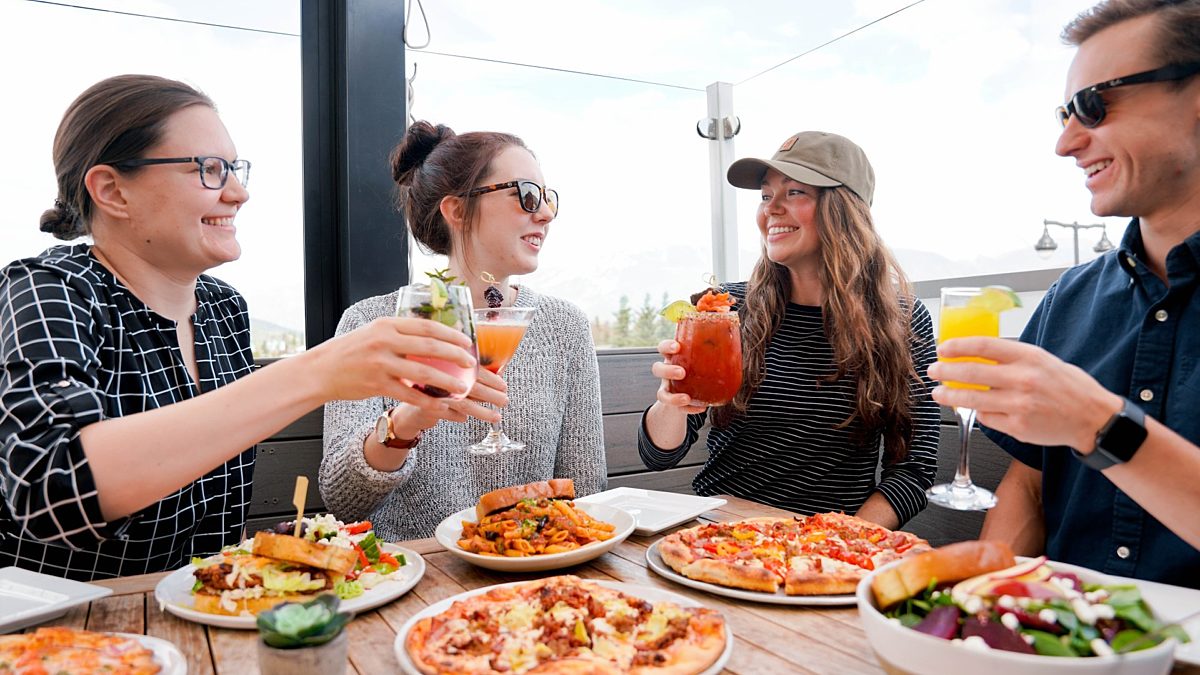 Banff: Hospitality with a dash of "tourist fatigue"—like being invited to a party when you're not really wanted.

Jasper: Whether you're rolling in on your motorcycle, exploring nature trails with your pup, or simply escaping to relax, we're certain you'll feel right at home. We roll out the welcome mat with genuine warmth, making you feel like you've returned to a place where you truly belong. Cozy vibes, guaranteed.
Reason 9: Skywalk Sensation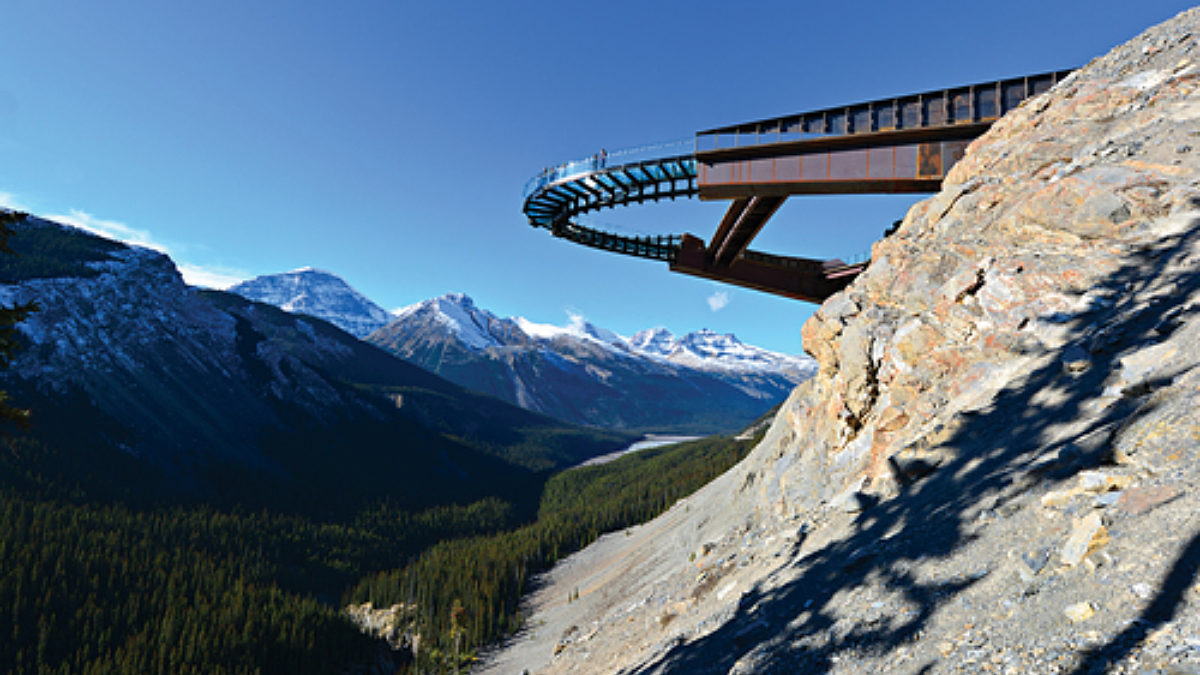 Banff: Views that are like a postcard—pretty but a bit predictable.

Jasper: Step onto the Glacier Skywalk—a breathtaking view that's not just picturesque, but an adventure that'll leave you awe-inspired and a little breathless. This amazing attraction is just over an hour drive away (97 km) from the town of Jasper.
Reason 10: Road Trip Readiness
Banff: Traffic, tour busses, and terrible road construction extends far around the Banff Town Centre, making it difficult and stressful to get anywhere.
Jasper: Have you heard of the Icefields Parkway? This stretch of highway between Lake Louise and Jasper offer an unparalleled road trip experience, featuring breathtaking glaciers, pristine alpine landscapes, and stunning turquoise lakes that stretch as far as the eye can see.
Click here to learn about all the best stops along the Icefields Parkway

Compared to Banff? Jasper definitely takes the cake with traffic, road construction, and mountain views.
Reason 11: Parking Peacefulness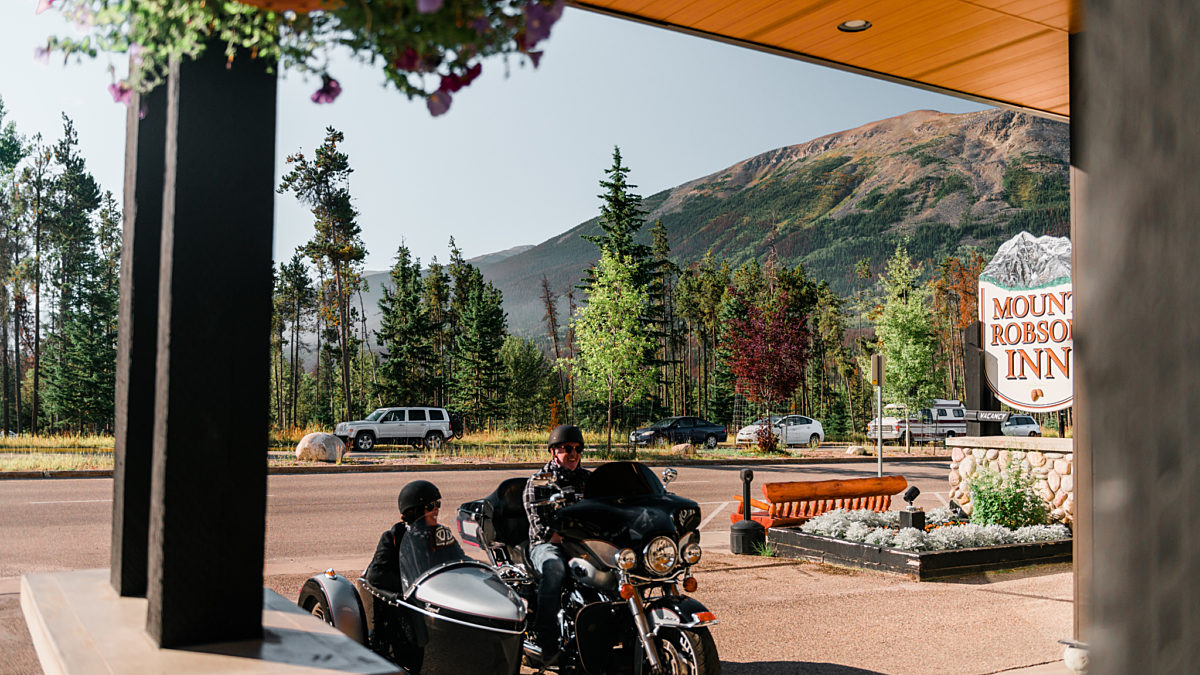 Banff: Parking can feel like searching for buried treasure in a bustling metropolis. Not to mention the expense that is applied to every out-of-the way side street spot.

Jasper: Here, our little secret is ample parking and stress-free arrivals. No circling vultures here; just park and play without the fuss.
Reason 12: Kaleidoscope of Seasons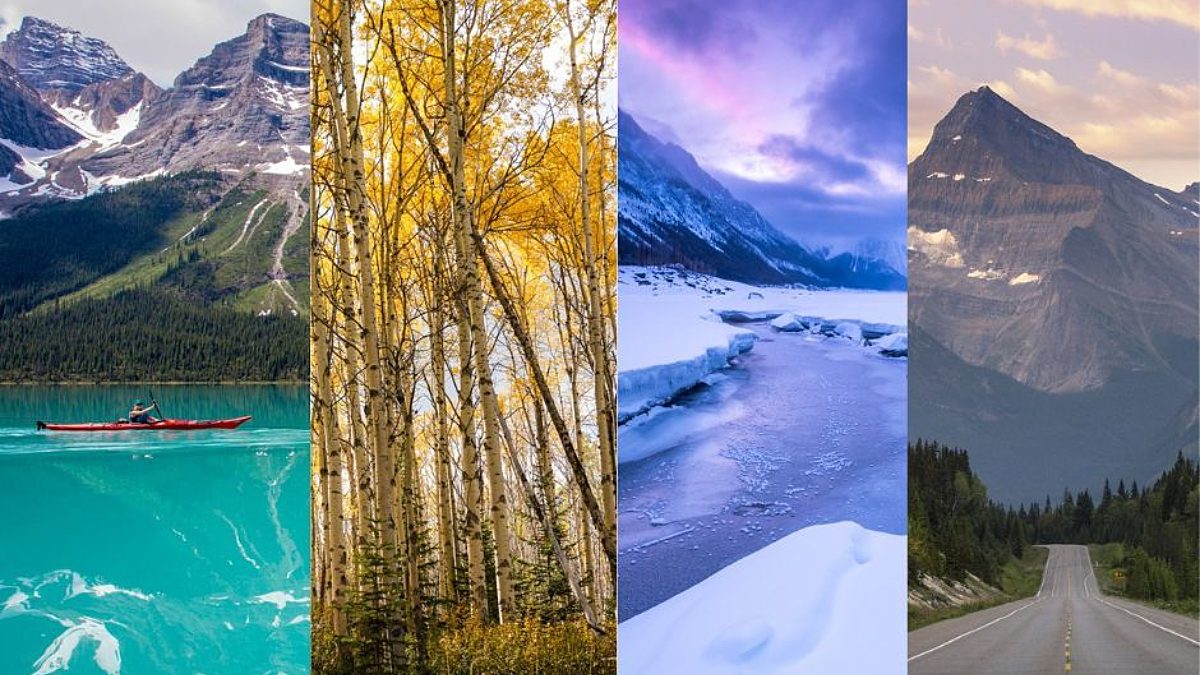 Banff: There's no doubt, it's beautiful. People come from all around the world to hopefully experience what they've seen in pictures and on TikTok.

Jasper: This is our secret weapon? From fiery autumn leaves to snow-blanketed winter wonderlands, our landscape is a living canvas that transforms in all directions. Nature's artistry shines in every hue, and whether you're summiting a nearby mountain, cruising down the Icefields Parkway, or waking up from a deep home-away-from-home slumber to gaze outside at your mountain view, you get a front-row seat.
Reason 13: Zen Mode On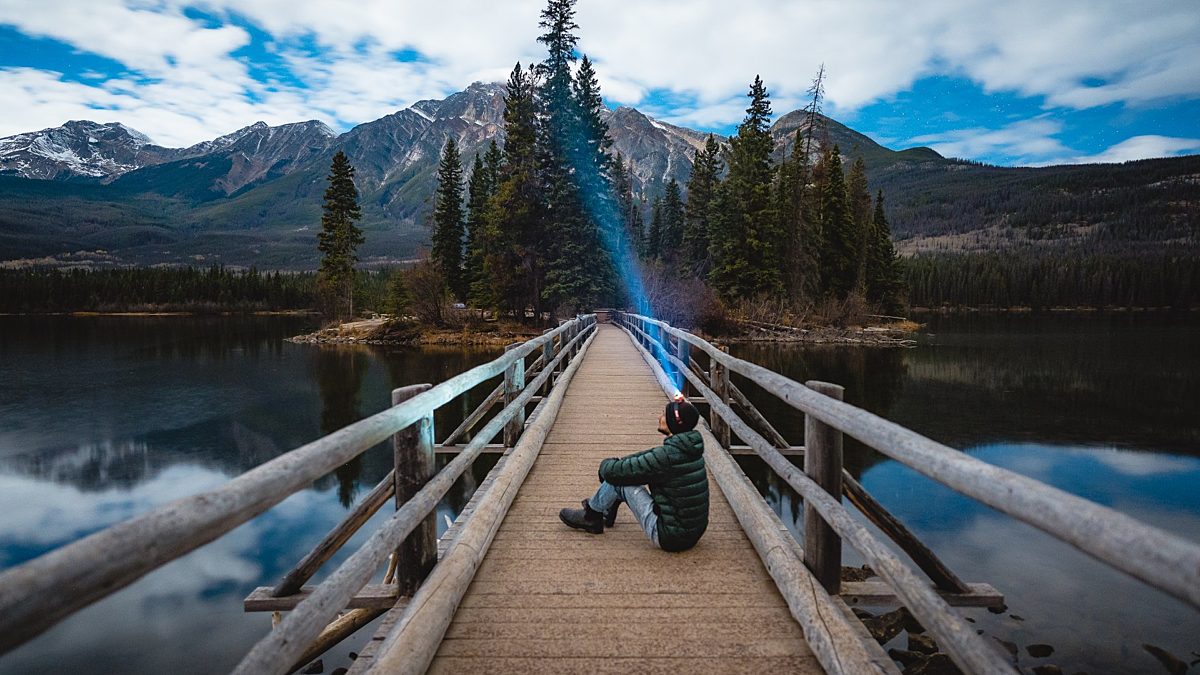 Banff: A whirlwind of sights, sounds, and activities that's like being caught in a cultural hurricane.

Jasper: Welcome to your sanctuary of serenity. Our atmosphere embraces you with open arms, inviting you to slow down, breathe, and let your inner Zen master take over.
With Jasper, it's not just the beauty - it's the unscripted charm, the serene seasons, and the celestial symphony that elevate it beyond the ordinary.
When the spotlight shines on the duel between Jasper and Banff, it's clear who wins the heart: Jasper, the epitome of serene beauty and authentic tranquility. Every reason, every moment, woven into a tapestry of peace. The choice is yours—embrace the calm, dive into the real, and let Jasper's gentle embrace be the chapter of your adventure. The story is simple: Jasper is where the soul finds its true rhythm. So, ready to turn the page and start your journey? Pack your bags, for Jasper is calling you to discover the art of quietude.

Experience Jasper's true magic for yourself. Book a getaway at Mount Robson Inn – unwind in cozy suites, soak in outdoor hot tubs, and wake up to a hearty breakfast. Embrace tranquility before embarking on unforgettable mountain adventures. Jasper's waiting, and so is the Mount Robson Inn. Your escape starts here.

Book now: www.mountrobsoninn.com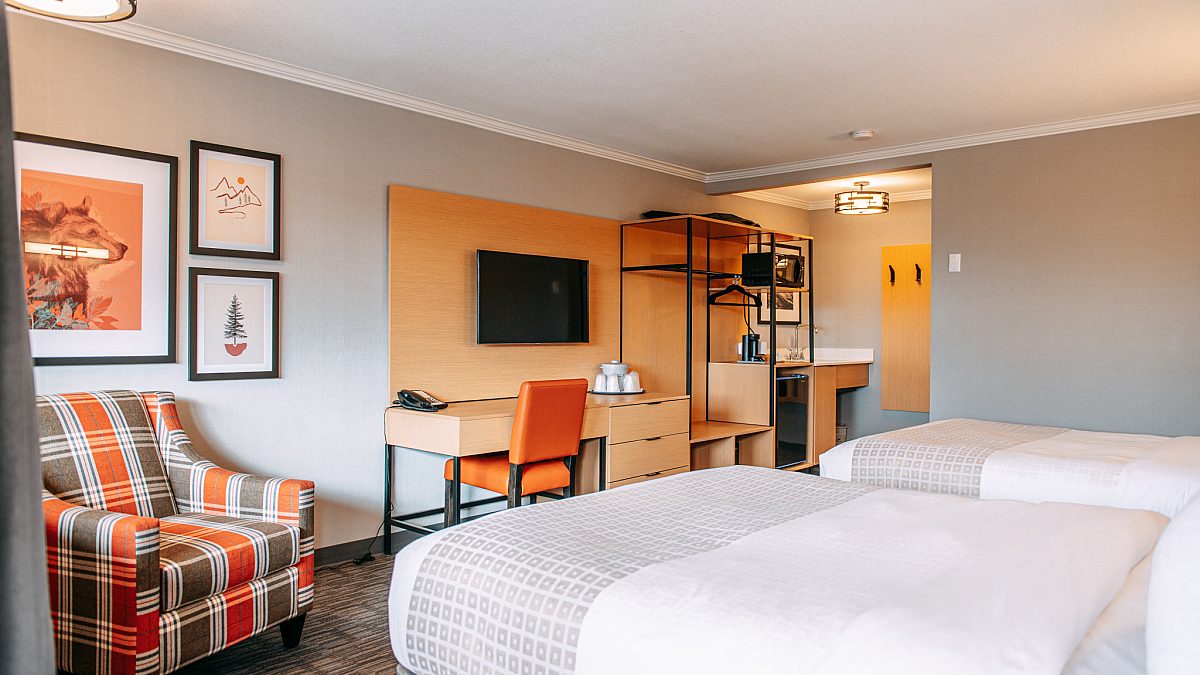 Next Up On Our Blog
Every year, TripAdvisor awards their travelers' favorite destinations, hotels, restaurants, and things to do around the world, based on reviews and ratings collected over the past 12 months. Travelers' Choice Best of the Best winners are decided by you: real travelers from all over, sharing real opinions and stories.