Visitors to Jasper National Park have spoken. What did they say?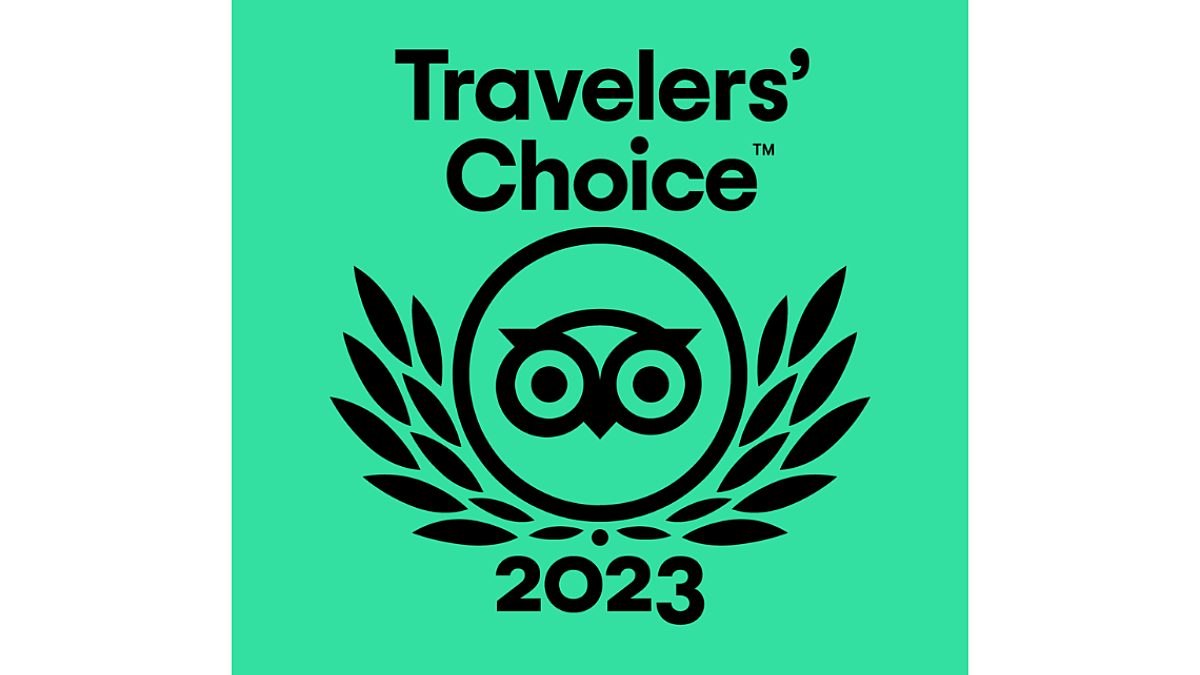 In this article, we detail the best of the best in Jasper for restaurants, hotels, and attractions. It's always a good thing to choose places that have received rave reviews from other travellers to ensure you have the best time when you visit Jasper National Park.

Let's get to it.
JASPER'S BEST OF THE BEST HOTEL
Join us in celebrating the Best of the Best awarded to the Mount Robson Inn, a prestigious honor awarded to 1% of hotels worldwide. The Mount Robson Inn is top-ranked on TripAdvisor in the top 3 of 97 places to stay in Jasper.

If we were to take to the stage to accept this award, here's who we thank.
SHOUT OUT TO OUR INCREDIBLE TEAM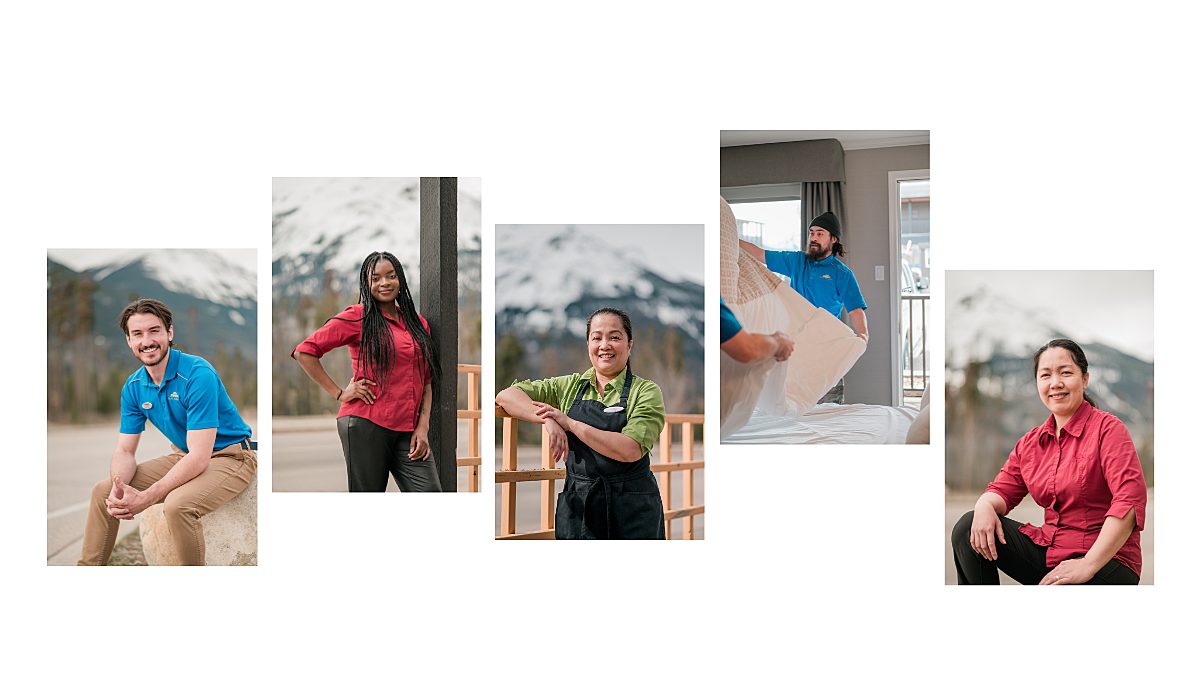 It truly doesn't happen without a great team. Our family owned and operated business expresses our heartfelt gratitude to the incredible team whose unwavering dedication and exceptional service have made this remarkable achievement possible.

From the friendly faces at the Front Desk, ensuring a smooth check-in experience, to the diligent Housekeeping crew refreshing every suite and making all common spaces sparkle. The delightful breakfast team crew serving up delicious coffee and a wide variety of wholesome breakfast goodies, to the maintenance crew who takes extra care to ensure the entire place is in tip top shape, each team member plays a vital role in creating an unforgettable stay for our guests.
GRATITUDE TO OUR AMAZING GUESTS
We are so grateful for our guests who generously share their comments and feedback. We can't say it any better than they do.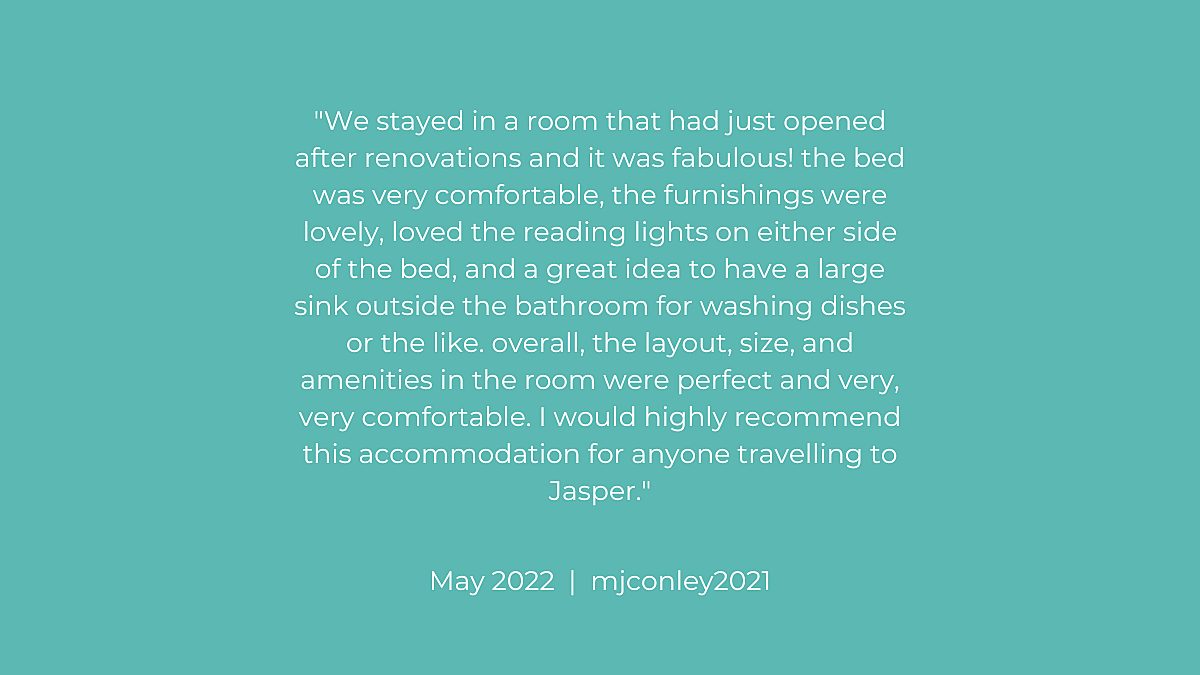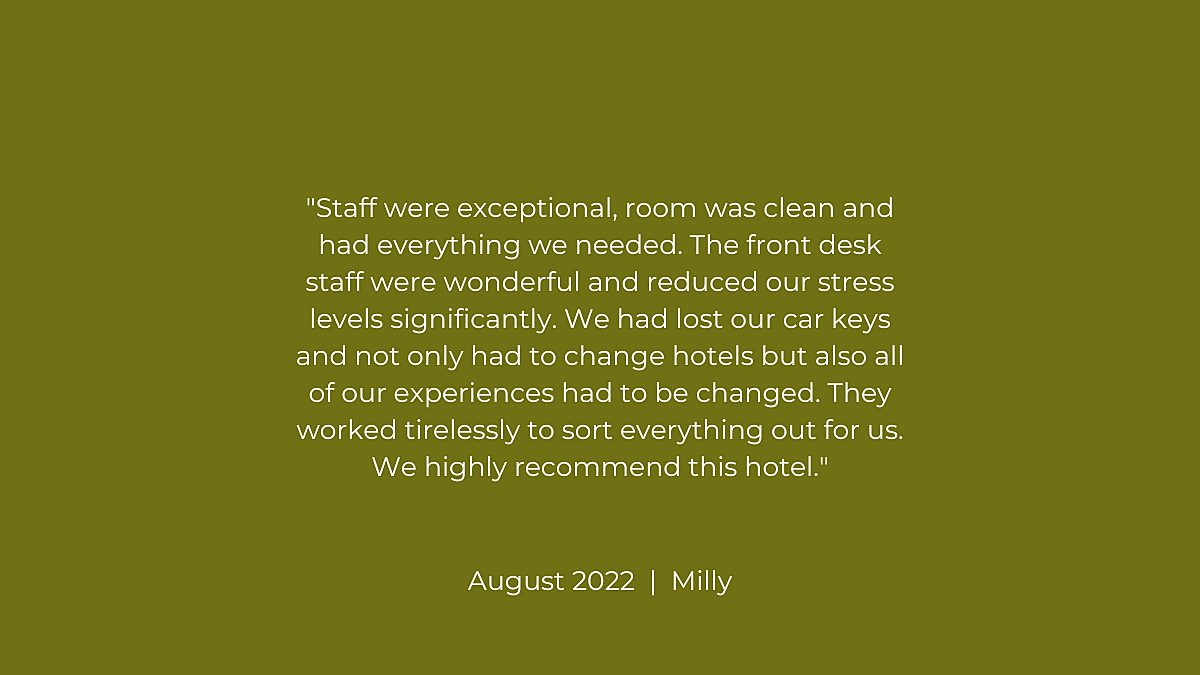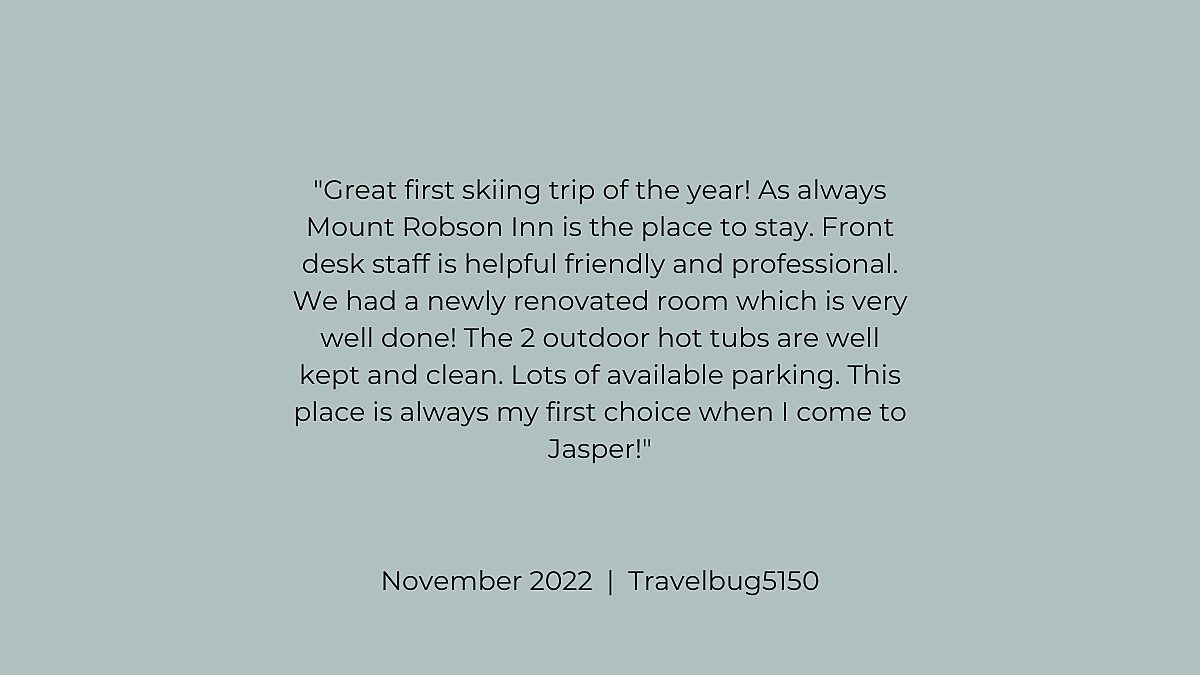 Now you know where to stay. Here's where you dine.
JASPER'S BEST OF THE BEST RESTAURANTS
#1 Orso Trattoria - Italian Canadian cuisine
"Without a doubt the Tomahawk pork chop at 20 oz was the best meal I've had this year with the mashed potato, and moreover the best double pork chop I've ever eaten. My previous favourite was on North Shore Hawaii. This knocked it out of the park!! ❤❤"
June 2023 | Freedom822112
#2 Aalto - Seafood Contemporary
"We were here twice with our 2 year old daughter and Steve was our waiter - he was absolutely wonderful! I have never had a waiter be so attentive to a small child like Steve was. He played with her, told us stories, made great recommendations and was just overall really phenomenal! Would go back just for the service we got at The Pines.PS the food was great too! 10/10 would recommend the Bison filet for dinner and the Old Fashion cocktail."

December 2022 | ChelseaL000

#3 Sunhouse Cafe
"This was my happy place in Jasper :) a wonderful restaurant with a balcony for breakfast. The food was yummm and the ambience was everything!- with large glass dome roof to let in all that light in. The kitchen was open and busy and it somehow added to the good taste of the food on table.Kids loved the poached eggs there and took two!We would definitely visit this place again!"

May 2022 | Nabeelarumi
JASPER'S BEST OF THE BEST ATTRACTIONS
#1 Athabasca Falls
"These falls are absolutely incredible! We stopped at pretty much all of the falls along the Parkway and Highway 16 and Athabasca was probably the most awe-inspiring one. So unique with the "potholes" and other rock formations created by the power of the water over the course of time. And how the water changes color from where the river becomes the falls to where it empties out at the bottom and the river becomes a gorgeous milky blue. And the spray from the water rising up creates a rainbow in certain spots. Truly beautiful and a must see stop!"
July 2022 | C L

#2 Maligne Canyon

"You cannot miss this canyon [Maligne Canyon]. It's beautiful, mystical, natural, bountiful, serene and it is canyon world personified. Exquisite ink pots, waterfalls along the hike and it does not stop, amazing you at every turn of the hike. It is one of the most picturesque canyons I ever visited. So quite and soulful and left your amazement. There are so many breathtaking views along the 2-3 hikes at this canyon."

October 2022 | Conshome4

#3 Columbia Icefield
"When driving along the Icefields Parkway with my family, we passed by the Columbia Icefields, and even from the distance we were from the glacier, it was stunning! To see such a vast of glacier in the midst of August was incredible! I have seen glaciers in other places, like Alaska, and the glaciers of the Columbia Icefields are comparably good! In conclusion, while driving on the Icefields Parkway, pay attention to the glaciers when you enter the Icefields, or maybe even take a tour on a glacier if you have the time!"

September 2022 | Alex Linken
DISCOVER THE ROCKY MOUNTAINS AT THE DOORSTEP OF MOUNT ROBSON INN.
Immerse yourself in the awe-inspiring beauty of the park as you embark on thrilling adventures. Hike through picturesque trails surrounded by wildflowers and alpine meadows. Encounter wildlife in their natural habitat, from majestic elk and bighorn sheep to elusive bears. Indulge in the serenity of glacier-fed lakes and marvel at the impressive Athabasca Falls.

As you plan your outdoor adventure in Jasper National Park, let the Mount Robson Inn be your home away from home.

Experience the wonder and impressiveness of this award-winning hotel, where the incredible staff creates an atmosphere of warmth and hospitality.

We look forward to welcoming you to Jasper for your Best of the Best mountain getaway.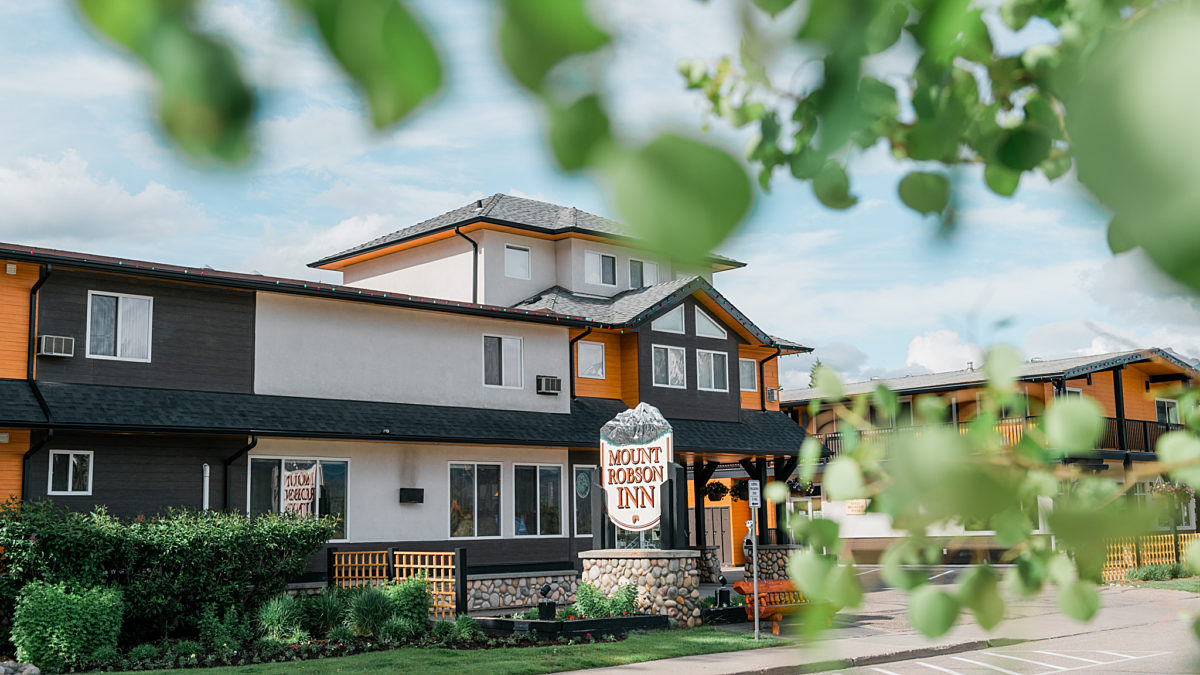 Next Up On Our Blog
Every morning, Mount Robson Inn serves a delicious breakfast buffet for all guests, with a variety of choices that are sure to make everyone happy and start your day off right. Waking up early to prepare yourself isn't necessary at Mount Robson Inn!