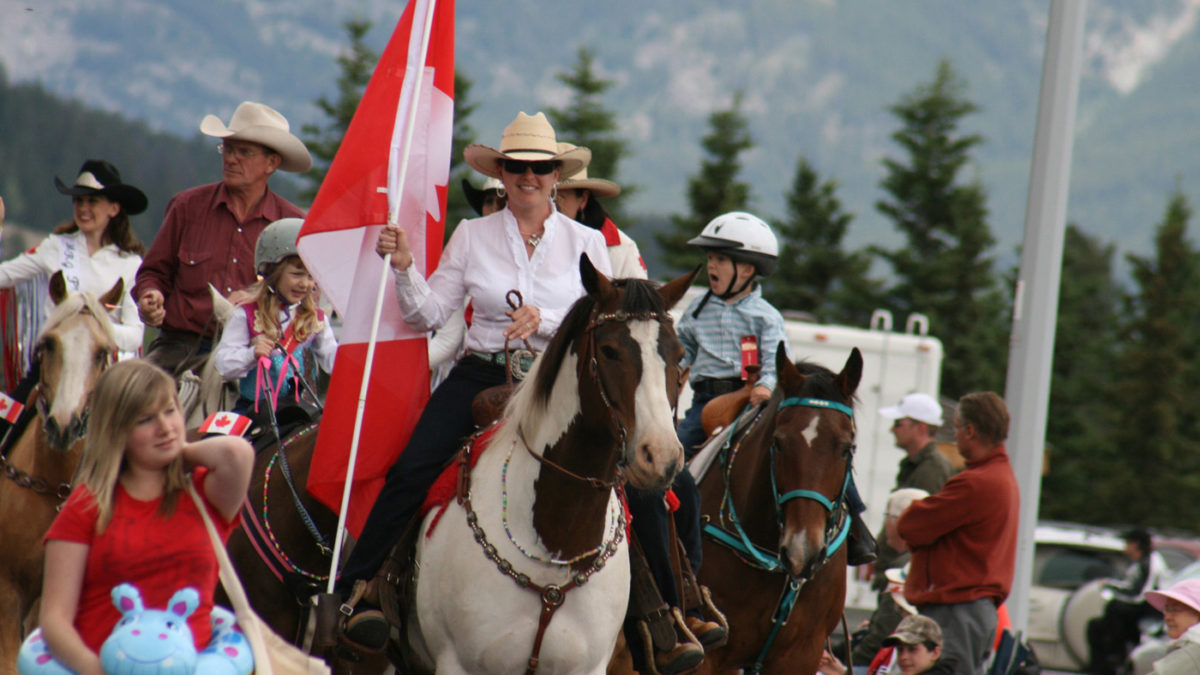 Canada Day Celebrations
The Canada Day celebration in Jasper is always a blast! Several events throughout the day mean dancing in the streets from dawn until dusk!
SCHEDULED EVENTS
8:30 am to 10:30 am - Pancake Breakfast
$5/person
5 and under are FREE
bring your own plate and cutlery to reduce waste
Commemoration Park

11:00 am to 12:00 pm - Flag Raising
raise the flag, sign the anthem, and celebrate with cake
FREE
location TBD

1:00 pm - Wild & Free Parade
A momentous family event for all ages - make sure you catch the candy!
begin finding your spot around 12:00 pm
The parade will begin at the corner of Bonhomme St and Pyramid Lake Rd, turning south on to the Connaught Dr. As it passes the downtown core of Jasper, it will loop back onto Patricia Street via Hazel Ave. The final leg and last opportunity to observe the procession will be along Elm Ave.

2:00 PM to 5:00 PM - Artisan Market
3:00 pm to 9:00 pm - Picnic in the Park
Bring your picnic blanket and lawn chairs for this one because it's Picnic in the Park! See out the evening with some of Jasper's favourite bands and special guests. Bouncy castles and lawn games for the kids, Beer Garden for adults, food vendors and BBQ. Lineup to be announced soon!
FREE
Commemoration Park

10:00 pm to 1:00 am - Rooftop Party
DJ Greetings, special drink pricing and Canada day festivities
Jasper Pizza Place
$20 Admission - buy tickets online