Your "All You Need To Know" Icefields Parkway Road Map: Discover Hidden Gems between Jasper and Lake Louise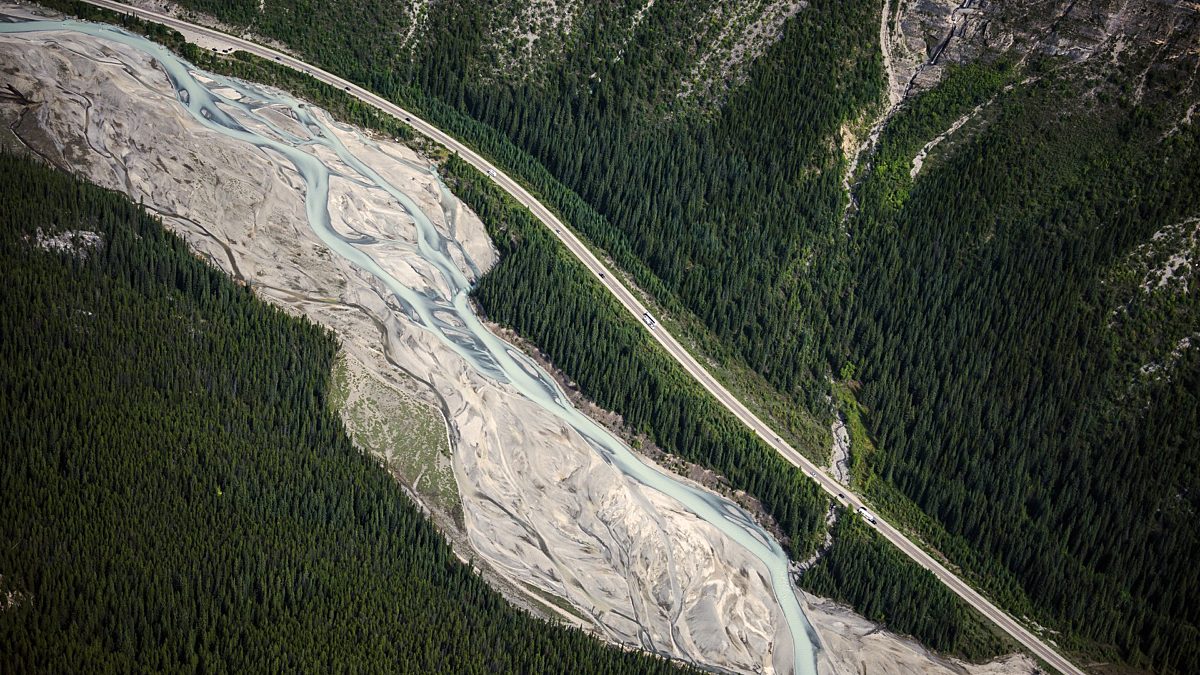 Have you ever fantasized about embarking on an epic journey through the heart of the Rocky Mountains?
Brace yourselves, because we're about to spill the beans on one of Mother Nature's best-kept secrets – the Icefields Parkway.
Picture this: an enchanting ribbon of road meandering from the charming town of Jasper to the world-renowned Lake Louise. This 144-mile stretch of highway, known as Highway 93, isn't just a road trip; it's a thrilling odyssey through the very core of the Rockies.
What sets the Icefields Parkway apart from other scenic routes is its treasure trove of hidden gem stops along the way. From the thundering Athabasca Falls to the ethereal Sunwapta Falls, each stop on this scenic route offers an unmatched experience. Turquoise lakes, ancient glaciers, and lush forests will envelop you, waiting to be discovered.
So, buckle up, turn up the tunes and prepare to immerse yourself in hidden gems, towering peaks, and breathtaking wonders along the way.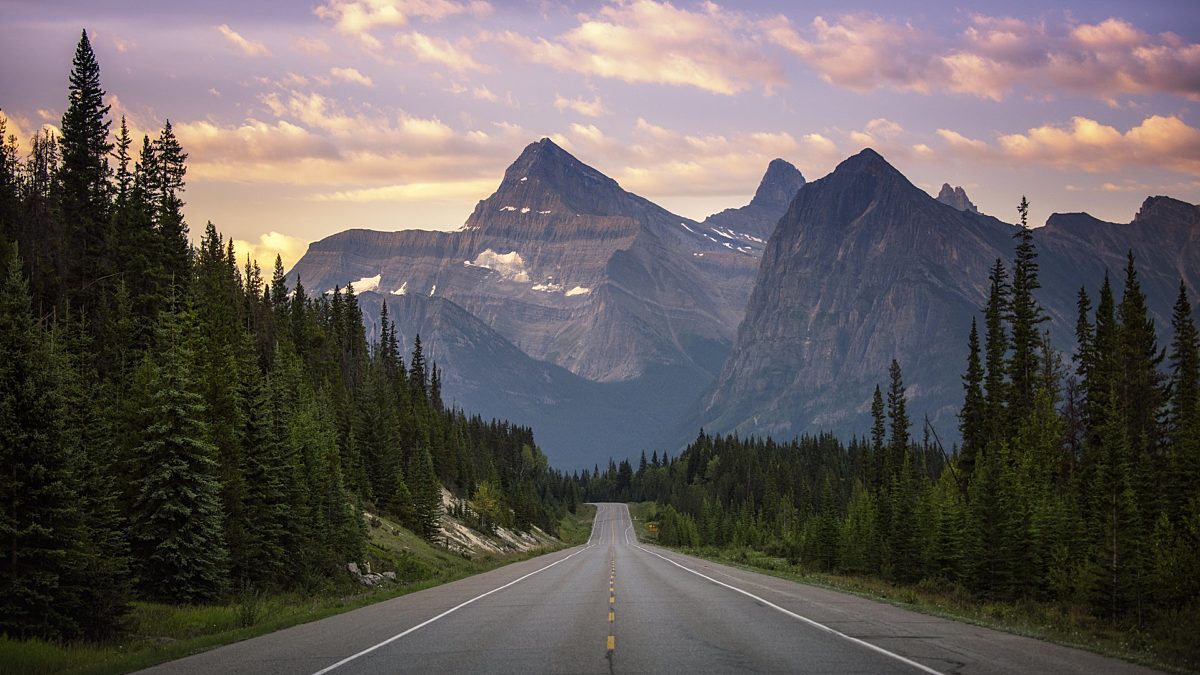 Our Journey Begins in Jasper - but get this, it works both ways!
Jasper serves as the ideal launchpad for your Icefields Parkway escapade, and as you bid adieu to this picturesque mountain town, prepare to be mesmerized by awe-inspiring vistas at every twist and turn. If you're coming from the other direction, simply start at the bottom of this list and work your way backwards!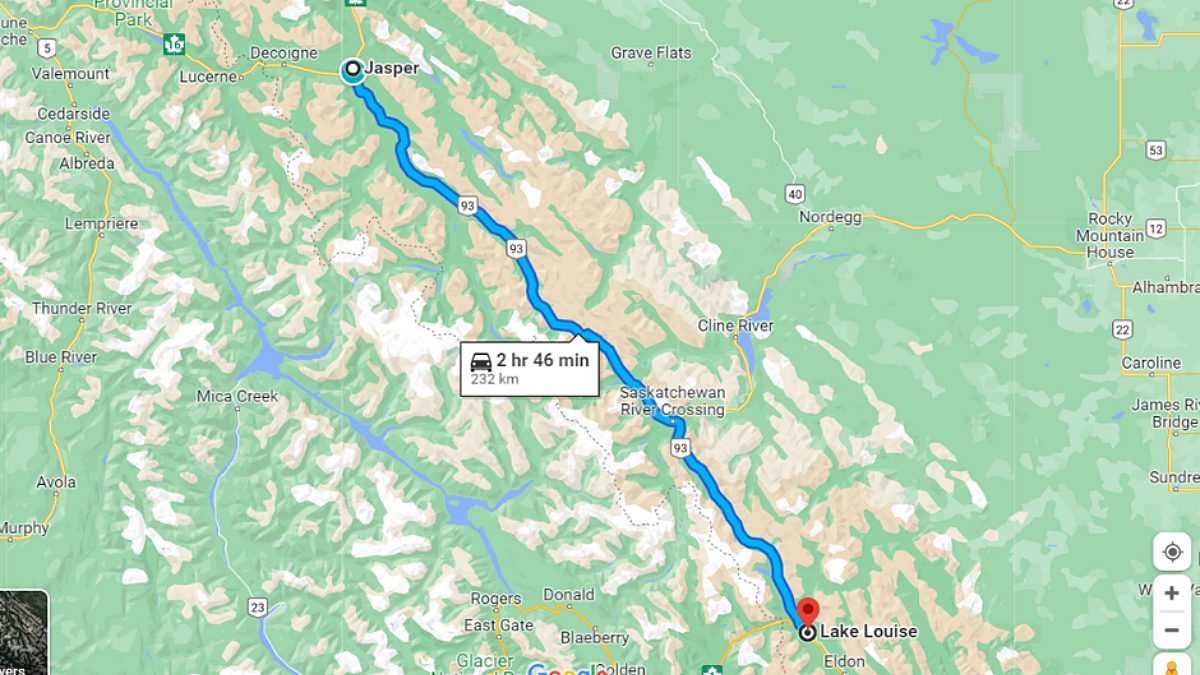 Attractions Along the Way
Horseshoe Lake
A natural wonder where you can experience the thrill of both a hot spring and a cold glacial lake in one spot, offering a unique combination of relaxation and adventure

Distance: 28 km
Driving Time: 24 minutes
Link to Horseshoe Lake on Google Maps

Athabasca Falls
Witness the sheer power of nature as the Athabasca River plunges into a spectacular gorge, carving out a breathtaking masterpiece.

Distance: 32 km
Driving Time: 28 minutes
Link to Athabasca Falls on Google Maps


Goats & Glacier Lookout
Not your typical viewpoint – it's where you can soak in stunning mountain scenery while hanging out with the local goat gang, giving you a taste of the wild right from the comfort of your lookout spot.

Distance: 38 km
Driving time: 30 minutes
Link to Goats & Glacier Lookout on Google Maps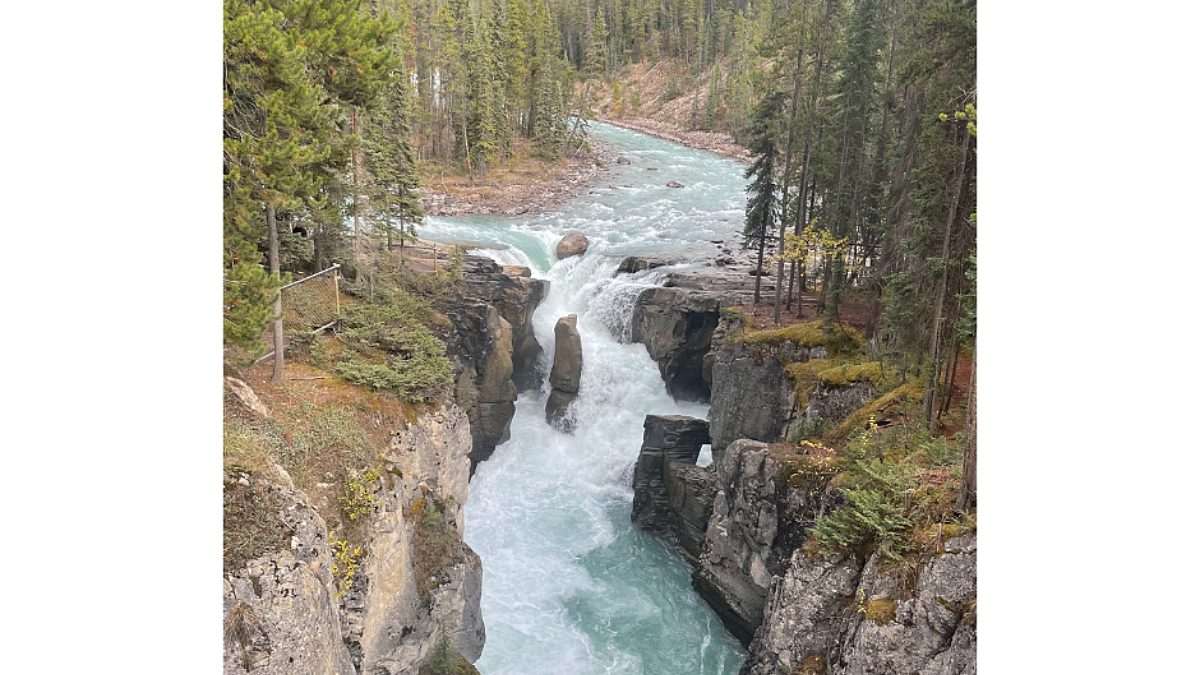 Sunwapta Falls
(Pictured above): a nature-lover's paradise, where the river's relentless flow has sculpted an incredible channel in the rock over thousands of years, creating a spectacular cascade that will take your breath away.

Distance: 56 km
Driving time: 42 minutes
Link to Sunwapta Falls on Google Maps


Tangle Creek Falls
Features a stunning display as multiple streams tumble down the cliffs, creating a beautiful mist that adds a touch of enchantment to the surroundings.

Distance: 97 km
Driving time: 1 hour and 8 minutes
Link to Tangle Falls on Google Maps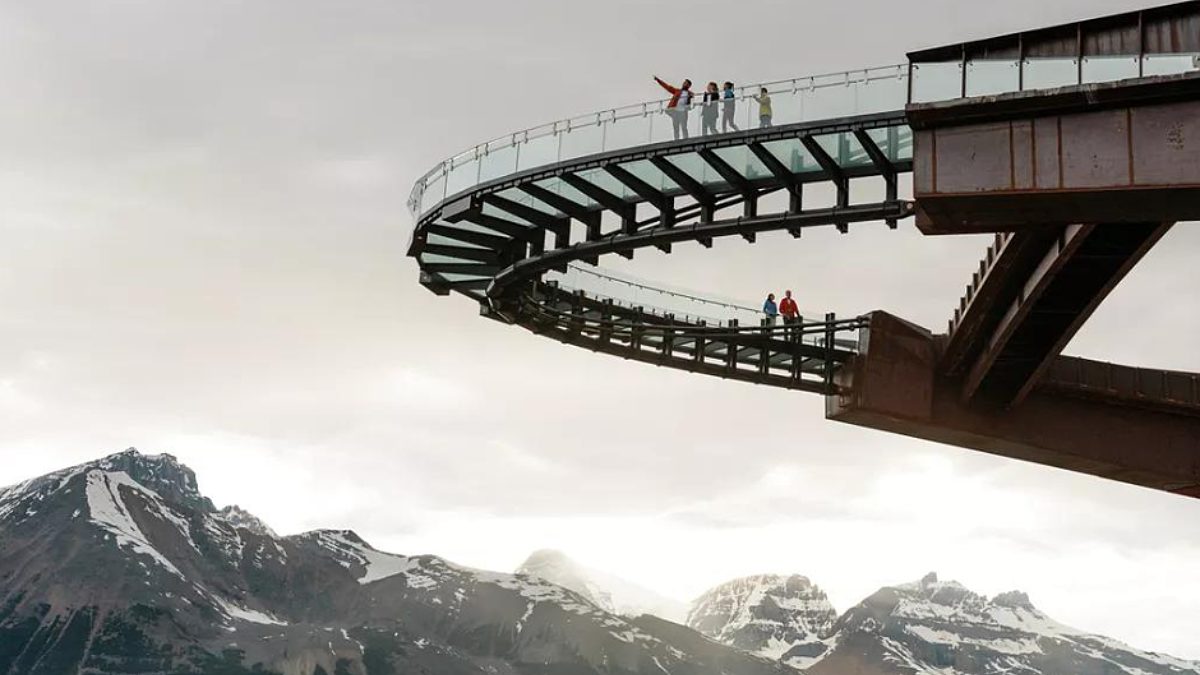 Glacier Sky Walk
(Pictured above) A one-of-a-kind adventure with a glass-floored observation platform 280 meters over the Sunwapta Valley, where you can take a scenic walk along the Discovery Trail. It costs $25 per adult, but if heights aren't your thing, there's a nearby lookout point to enjoy the Sunwapta Valley view.

Distance: 98 km
Driving time: 1 hour and 10 minutes
Link to Glacier Sky Walk on Google Maps


Columbia Icefield & Athabasca Glacier
The Columbia Icefield on the Icefields Parkway is a must-stop destination, featuring massive glaciers spanning two national parks, thrilling summer "snowcoach" rides onto the ice, and a captivating museum with a stunning model showcasing its immense size and significance.

Distance: 106 km
Driving time: 1 hour and 23 minutes
Link to Columbia Icefield Glacier Adventure on Google Maps

Parker Ridge
Elevate your Icefields Parkway experience with stunning mountain vistas, including the longest Saskatchewan Glacier, on a two-hour hike climbing 250 meters. Note, it's closed in late spring/early summer for conservation.

Distance: 112 km
Driving time: 1 hour and 21 minutes
Link to Parker Ridge on Google Maps


Big Hill & Big Bend
Here, you'll experience a thrilling descent along a mountain-hugging road with expansive valley and river views, and the iconic Big Bend hairpin turn, so please park safely if you stop.

Distance: 118 km
Driving time: 1 hour and 26 minutes
Link to the Big Bend on Google Maps

Weeping Wall
Tears of nature flow from a 330-foot high "mountain with a river of tears," showcasing a series of waterfalls, with the primary one aptly named "Teardrop."

Distance: 125 km
Driving time: 1 hour and 32 minutes
Link to the Weeping Wall Viewpoint

Mistaya Canyon
(Pictured above) Find serenity in the awe-inspiring Mistaya Canyon, where the relentless power of water has sculpted nature's masterpiece through limestone rock.

Distance: 158 km
Driving time: 1 hour and 55 minutes
Link to Mistaya Canyon on Google Maps


Saskatchewan River Crossing
Saskatchewan River Crossing, where three rivers converge - the North Saskatchewan, Howse, and Mistaya, serves as the starting point for Columbia Icefield tours, and it's your go-to spot for essential services, from public restrooms to a gas station and a restaurant.

Distance: 153 km
Driving time: 1 hour and 51 minutes
Link to Saskatchewan River Crossing on Google Maps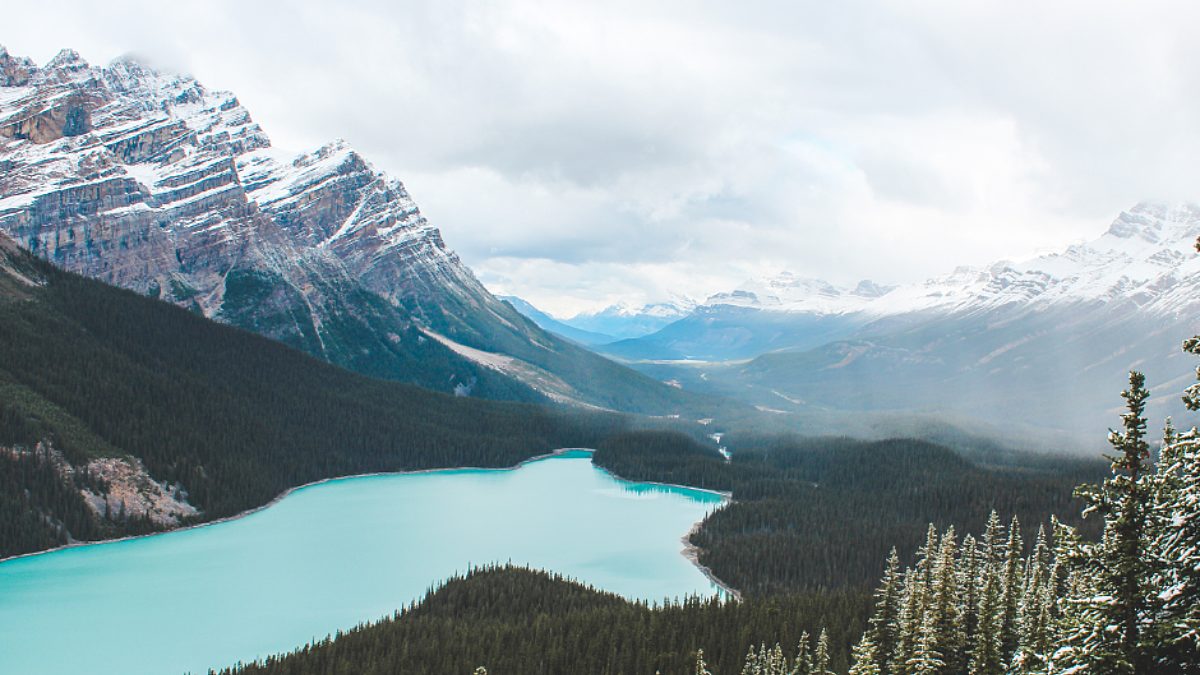 Peyto Lake & Bow Summit
(Pictured above) The Rockies' most popular glacier-fed gem, is a photographer's dream with its brilliant turquoise waters courtesy of glacial rock flour, while Bow Summit, the highest point on your Banff to Jasper drive at 6,800 feet above sea level, offers the most spectacular view you won't want to miss.

Distance: 190 km
Driving time: 2 hours and 16 minutes
Link to Peyto Lake on Google Maps


Bow Lake
Bow Lake, where the Bow River starts its journey to Hudson Bay via Calgary and the Oldman River, is your ideal pit stop on the Icefields Parkway. You can't miss the chance to admire the awesome Crowfoot Glacier (yep, it's shaped like a crow's foot!), the expansive Wapta Icefield, Bow Glacier, plus the scenic Crowfoot Mountain and Mount Thompson. So, hit the brakes and soak in the views!

Distance: 195 km
Driving time: 2 hours and 18 minutes
Link to Bow Lake on Google Maps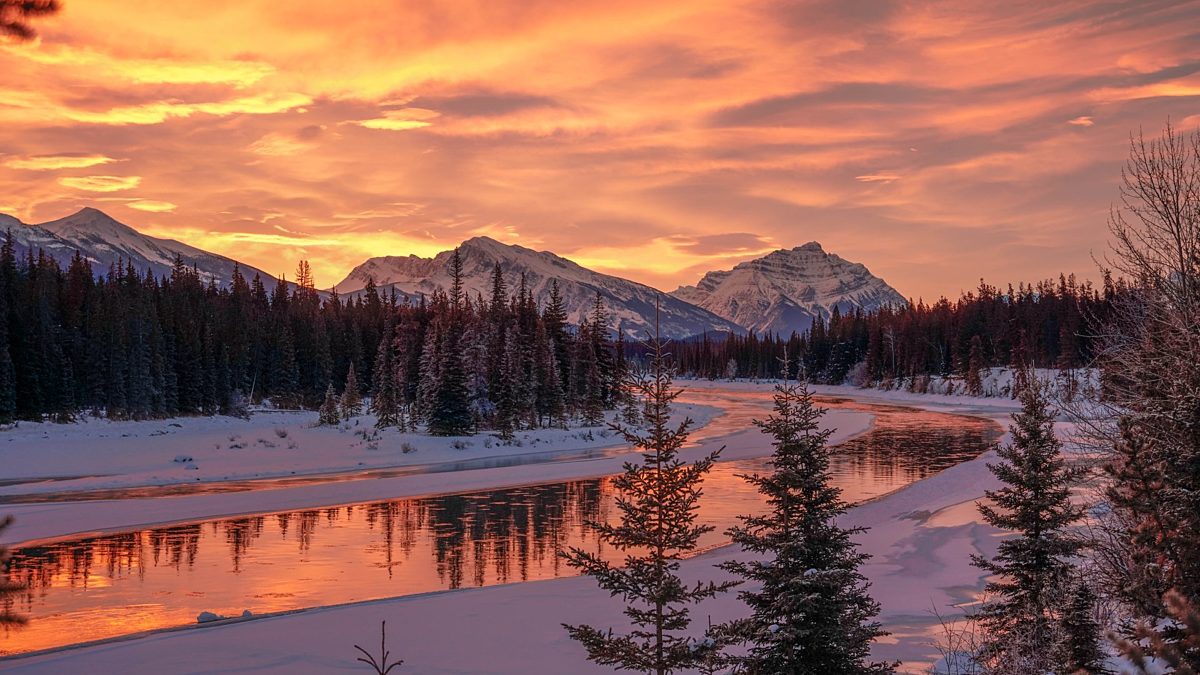 Hikes and Walks along the Icefields Parkway
Starting in Jasper, these hikes are great stops to stretch your legs and break up the drive:

Valley of the Five Lakes (Easy)
Wilcox Pass (Moderate)
Parker Ridge (easy)
Chephran Lake (easy)
Bow Glacier Falls (Moderate)
Cirque Peak (Moderate Scramble)
Helen Lake (Moderate)
Dolomite Pass (Hard)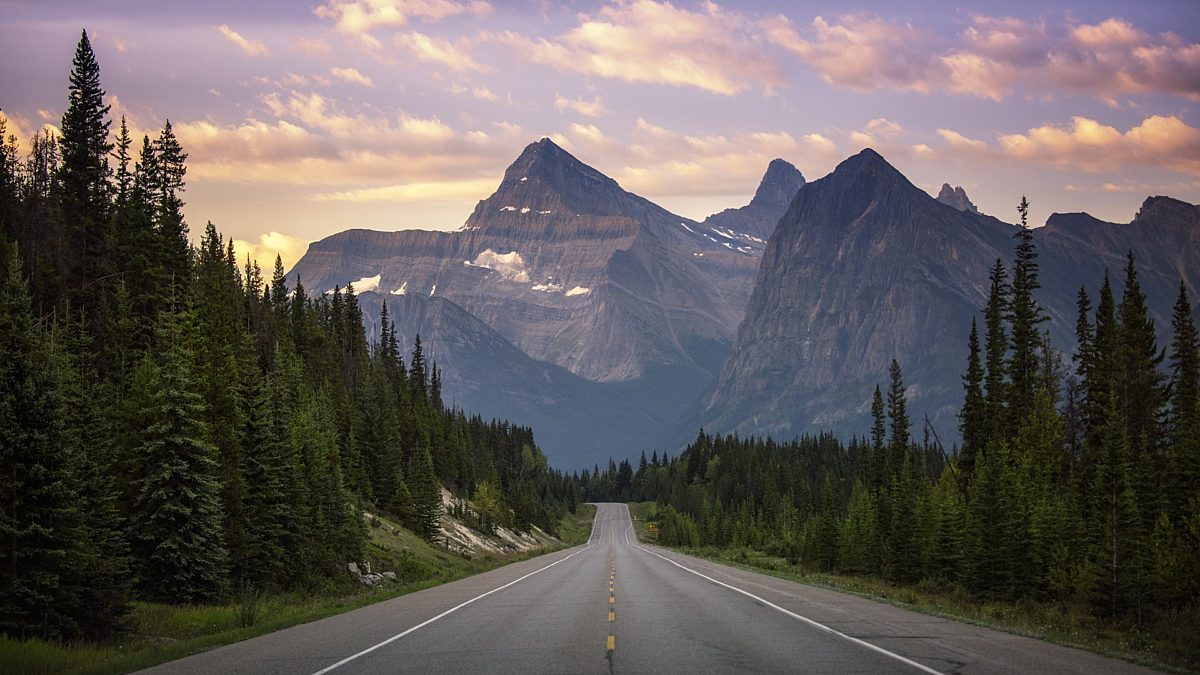 Got questions? Here are some important tips for tackling the Icefields Parkway stress-free!
Q - Is the Icefields Parkway a toll road?
A - The Icefields Parkway is completely free, but since it runs through two national parks, don't forget to have your Parks Canada pass. You can purchase daily admission or a Discovery Pass which is valid for an entire year through all National Parks, coast to coast.
Purchase a Parks Canada Pass online

Q - Is the Icefields Parkway open right now?
A - the answer is YES! It's open all year round.

Q - Is the Icefields Parkway safe to drive in winter?
A - Yes, you can explore and travel along the Icefields Parkway even during winter, enjoying the breathtaking frozen waterfalls and snow-covered peaks, thanks to Parks Canada's road maintenance - they do a great job!
Check driving conditions on the Icefields Parkway
Read this article to learn how to be prepared for a winter driving emergency

Q - Is the Icefields Parkway easy or difficult to drive?
A - The Icefields Parkway is known for being a straightforward drive with stunning views. It's easy to pull off at any stop along the way. However, it's important to be aware of your surroundings and stay alert to ensure a safe trip.

Q - Are there bathrooms along the way?
A - Yes, there are bathrooms at almost every stop along the Icefields Parkway, with running water at the Saskatchewan Crossing Resort and the Columbia Icefields Centre.

Q - Where can I fill up with gas?
A - It's best to fill up with gas before hitting the Icefields Parkway, so make sure to grab some fuel in Jasper or Lake Louise. There is a gas station at Saskatchewan River Crossing Resort, but it tends to be pricier and might have long lines in the busy summer season.

Q - How long does it take to drive the Icefields Parkway?
A - between Jasper and Lake Louise, it's a 2 hour and 45 minutes drive if you're headed straight on through with no stops. We suggest you plan for 3 to 5 hours to enjoy at least a look out or two with your picnic lunch!
Q - Is the Icefields Parkway worth it?
A - In a word? Yes. The mountains here are different from other Rocky Mountain locations. The stops are interesting and every view around the next corner will take your breath away. It's definitely worth the drive!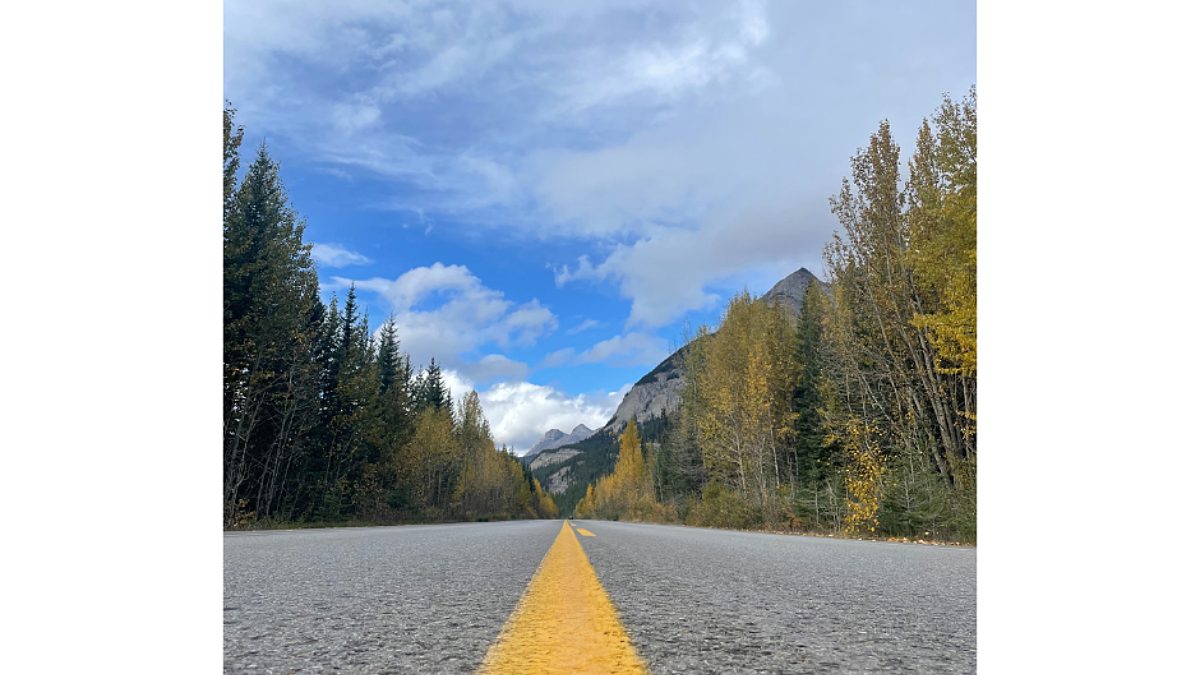 What to Pack for Your Icefields Parkway Adventure
Sustenance! A picnic beside an incredible waterfall will take your visit to the next level, and don't forget snacks for in the car, plus ample drinking water is strongly advised.
Water - remember to stay hydrated on the road.
A solid pair of shoes or boots with good tread - bonus if they're waterproof. You don't need full on hiking gear, but something a little sturdier than flip flops is recommended!
Sunglasses and sunscreen - be ready for the blazing light from the snow reflecting off the mountains
A few clothing layers and a couple outerwear options for a variety of weather
It's always a good idea to make sure your vehicle is prepared in case of emergency as well. Here's a great article for all the best intel.

Some epic tunes! Here are some no brainers to get you dancing in your seat:


1. "Life is a Highway" by Tom Cochrane

2. "Sweet Child O' Mine" by Guns N' Roses

3. "Born to Be Wild" by Steppenwolf

4. "Take It Easy" by Eagles

5. "Rocky Mountain High" by John Denver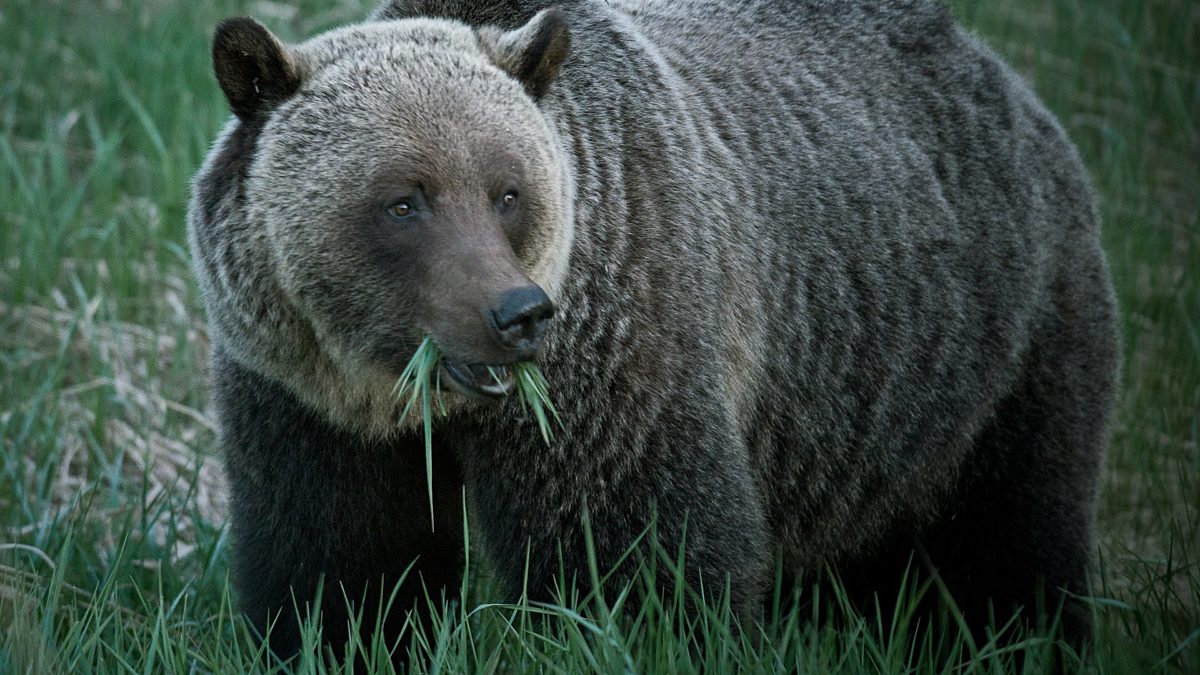 How to Truly Make the Most of Your Icefields Parkway Experience
Now, here's the secret sauce to intensify your Icefields Parkway adventure: book a getaway at the Mount Robson Inn in Jasper. Nestled in the heart of this mountain paradise, the inn offers not just accommodation but an immersive experience. Wake up to mountain views, enjoy cozy evenings by the fireplace, and let their friendly staff guide you to the best local attractions.

After a day of exploration, return to the Mount Robson Inn to unwind in style. Our comfortable rooms, beautiful outdoor hot tubs and full hot breakfast buffet will rejuvenate your spirit, ensuring you're fully charged for the next leg of your journey.

So, don't hesitate any longer! Pack your bags, hit the road, and allow the Icefields Parkway to unveil its magic to you. Your Rocky Mountain odyssey of a lifetime is beckoning.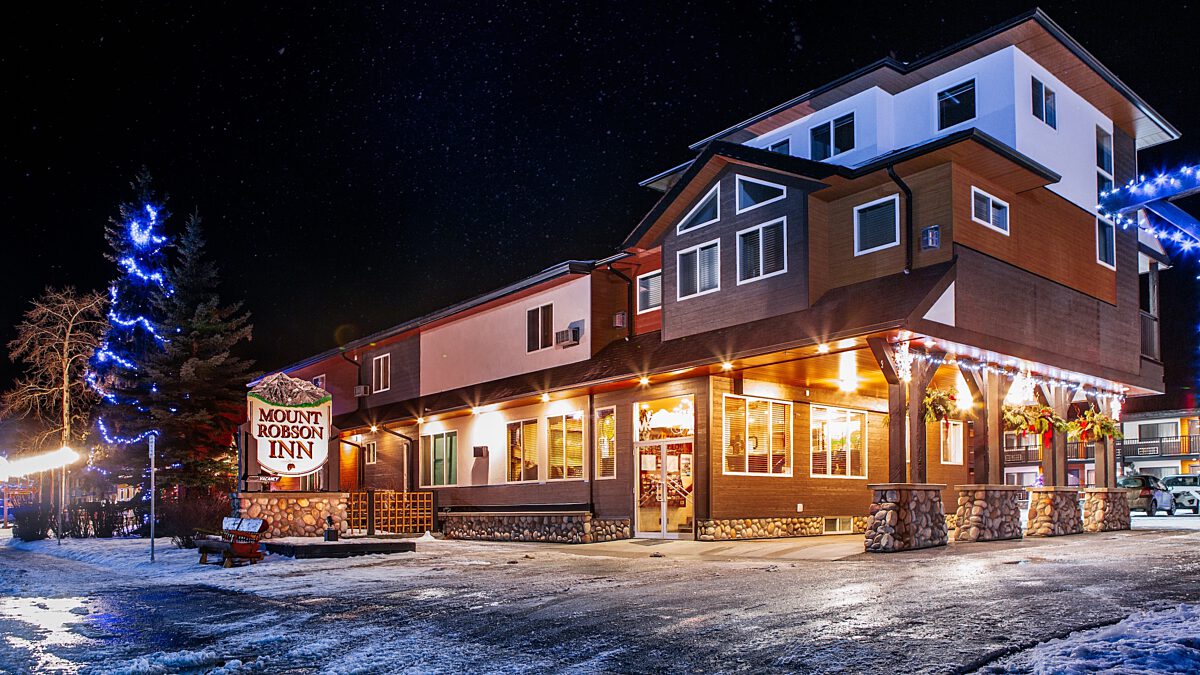 Next Up On Our Blog
Here in Jasper, we're savoring laid-back vibes and rugged authenticity, and waving happily over to Banff, living the dream of the tourist spotlight. We're the escape for those who'd rather swap crowds for tranquility and pretentiousness for genuine mountain culture. So, let Banff have the hustle – we're all about...