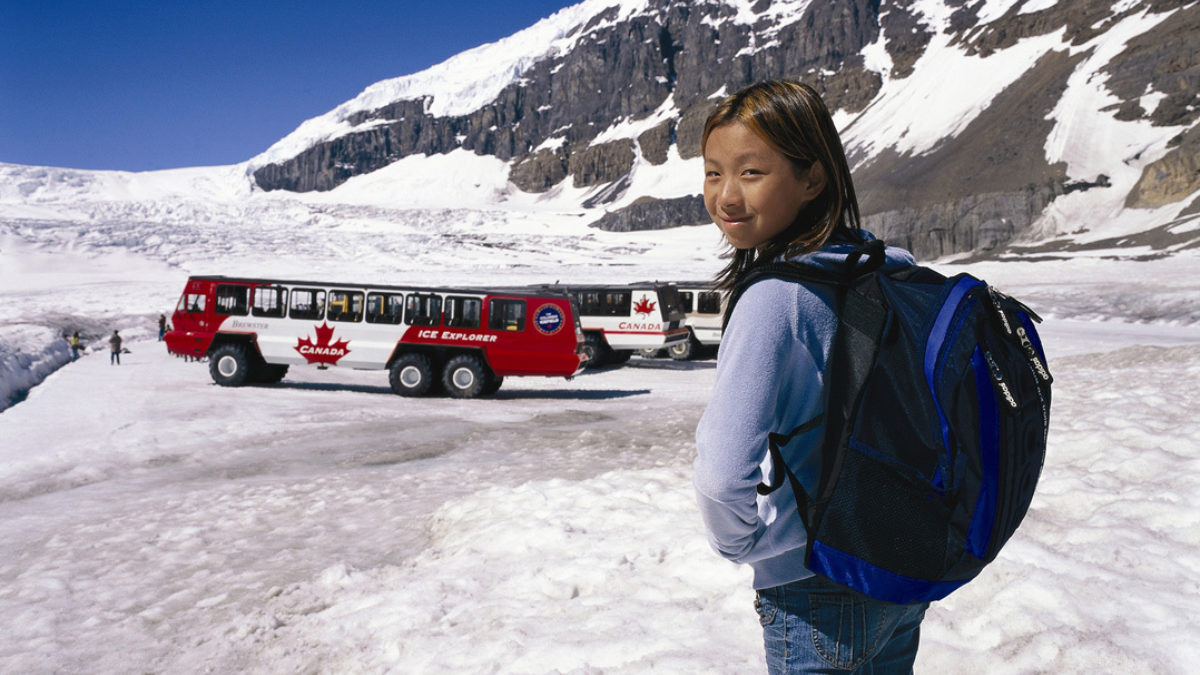 Awe-mazing ancient glaciers
Experience the past and present story of these fields of ice.
The Columbia Icefield is amongst the largest non-polar accumulations in North America and is a must see when visiting the Canadian Rockies.
They are 325km2 in area and 100 to 365 metres (328 to 1,197 ft) in depth and receives up to seven metres (275 in) of snowfall per year. During the summer months, visitors to the area can travel onto the glacier in the comfort of large "snowcoaches" or you can simply marvel at them from the roadside parking lot. The Columbia Icefield is also a major destination for ski mountaineering in the winter months.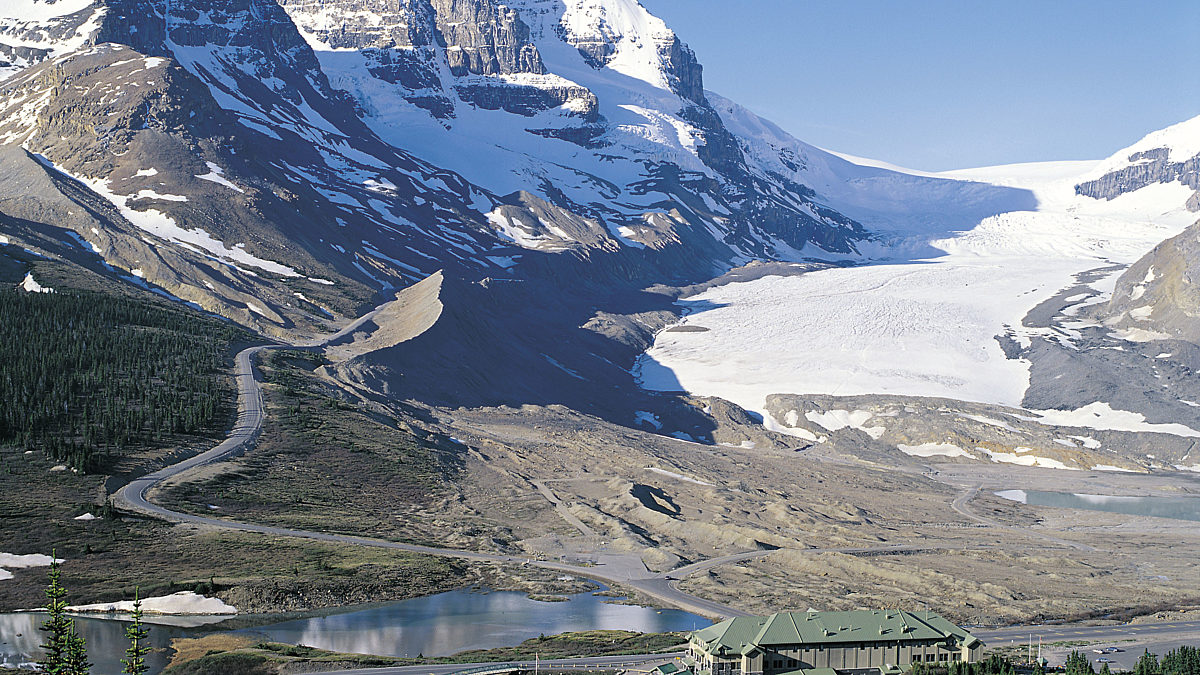 Columbia Icefields Tours
With SunDog Tours you will travel from Jasper to the Columbia Icefield with a stop at the beautiful Athabasca Falls en route to the Athabasca Glacier. When you arrive at the Columbia Icefield Centre you will take part in a 90-minute 'Ice-explorer' tour onto the glacier, and/or explore the Glacier Skywalk overlooking the Sunwapta Valley. Keep your camera close at hand for spotting bears, bighorn sheep, moose, and mountain goats! Knowledgeable expert guides will make this tour the highlight of your time in the Rocky Mountains! Glacier Adventure and Glacier SkyWalk included in the price.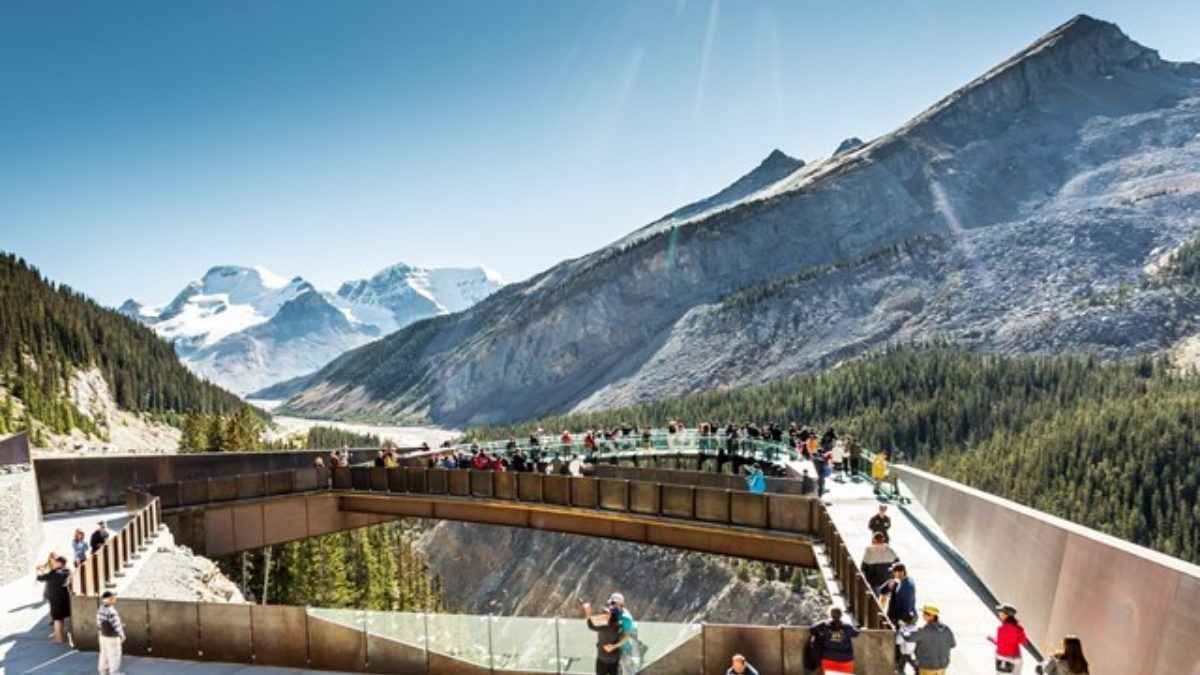 Glacier Discovery Centre & Skywalk
The Glacier Discovery Centre, located on the boundary of Banff and Jasper National Parks, offers interpretive exhibits, interpretive scenic walks, self-guided trails, dining room, cafeteria, and gift shop.
Six minutes north is the Glacier Skywalk - a cliff-edged walkway where giant glaciers perch above you and the spectacular Sunwapta Valley spreads out below. The Columbia Icefield Skywalk experience features waterfalls, wildlife, fossils and more on an exciting 1-kilometer walkway that leads to a platform where glass is all that separates you from a 918-foot drop.