One of The World's Best Drives Now Has a Home on the World Wide Web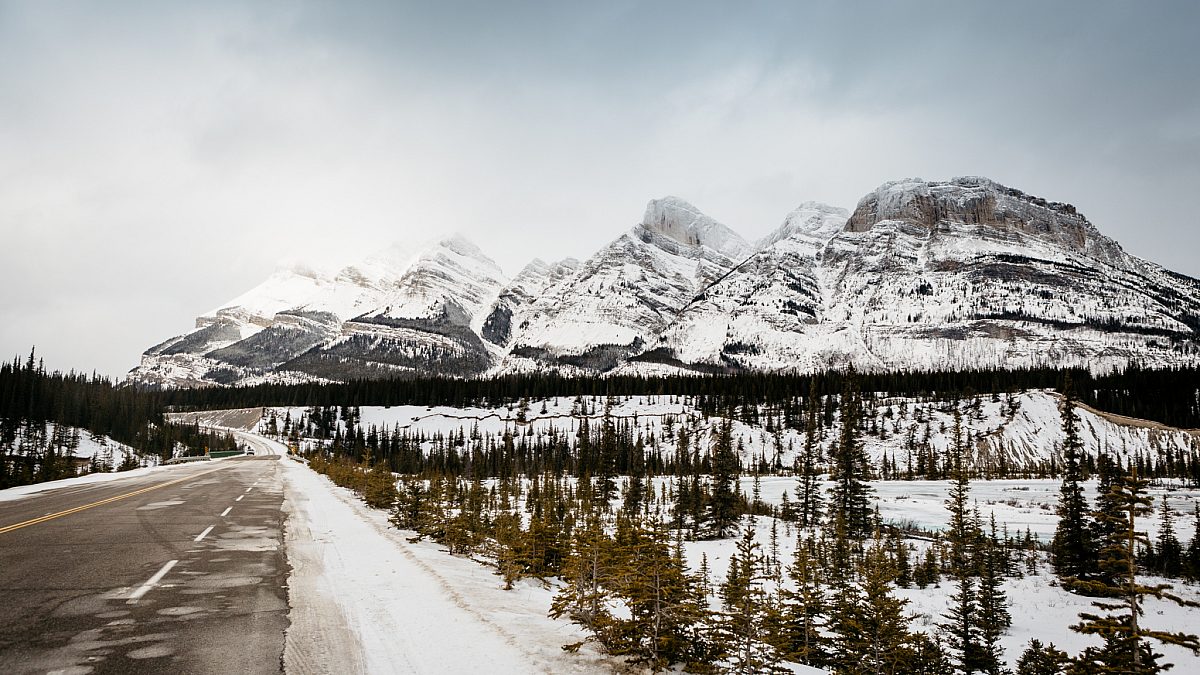 New Icefields Parkway Travel Site helps visitors max out on exhilarating experiences in the Canadian Rockies.
Canadian Rockies, May 2014 – Jump in the car and drive. That's what most people do when traveling the Icefields Parkway. They just grab the wheel and let the lay of the land guide them. Why not? Spontaneity is a big part of what makes the Icefields Parkway the #1 attraction in Banff National Park (TripAdvisor). Especially when around every curve there is another jaw-dropping panoramic view or a truly wild sight like a trio of infant bear cubs under the protection of their mother. For those who don't want to miss a thing, a bit of a plan is in order. Now travelers have a go-to, a travel resource, which will help them transform their drive on the Icefields Parkway into a journey.
Named 'One of the World's Most Spectacular Drives' by National Geographic, the Icefields Parkway deserves discovery, and its own website. Icefieldsparkway.com was launched on the world-wide-web on May 16, 2014 out of a need for a one-stop website that pointed out the best things to see and do on the Icefields Parkway journey. "We have guests from both of our hotels ask time and time again where they should take pictures, go for a hike, see wildlife and stop for lunch on the Icefields Parkway," says Chad Gulevich, Owner of the Mountaineer Lodge in Lake Louise and the Mount Robson Inn in Jasper. "With the Icefields Parkway connecting Jasper and Lake Louise it was a natural fit to create a website where travellers could see, envision and plan the activities and sights in-store for them."
The Icefields Parkway website – icefieldsparkway.com features the most popular points of interest, great roadside hikes, best photo opportunities, wildlife facts and interactive Google maps. For those trivia buffs, the site features "Did You Know?" trivia buttons on the interesting facts and figures of the Parkway. For example; did you know that the Icefields Parkway is part of Highway 93 and also shares its route with famous tourist destinations in the United States such as the Hoover Dam and Freemont Street in Las Vegas?
Travel on the Icefields Parkway is an unplugged experience – there are no cell towers. So how do you access the site? Icefieldsparkway.com includes 'The Parkway Planner' which you can download and print. The Parkway Planner is a summary of the website with maps, points of interest including Brewster's Glacier Sky Walk – named one of the world's coolest new tourist attractions by Travel+Leisure. 'The Parkway Planner' even includes the trivia questions for a bit of fun with your fellow passengers. If you are looking for a brochure and map, the Mountaineer Lodge in Lake Louise and the Mount Robson Inn in Jasper, as well as many Travel Alberta Visitors Centres, offer the Icefields Parkway Travel Guide.
About IcefieldsParkway.com & Icefields Parkway Travel Guide
The website, Icefieldsparkway.com, and the Icefields Parkway Travel Guide is courtesy of the Mountaineer Lodge in Lake Louise and Mount Robson Inn in Jasper. Travelers will find a home at the end of their Icefields Parkway journey in Jasper and Lake Louise at these sister hotels. Both hotels offer complimentary breakfast, free Wi-Fi, free parking, very comfortable accommodations and thoughtful hotel amenities. If you are planning to travel the Icefields Parkway, bookend your trip in Lake Louise and Jasper and save 20% when you book consecutive nights at both hotels.
Next Up On Our Blog
The notion of "traffic" in Jasper has always amused me. Sure, in the summer you can get stuck behind two lanes of rubbernecking RVs going 30 kilometres an hour down Connaught Drive, but it lasts all of a few blocks. In winter, the roads are pretty much wide open.