Jasper's Dazzling Night Skies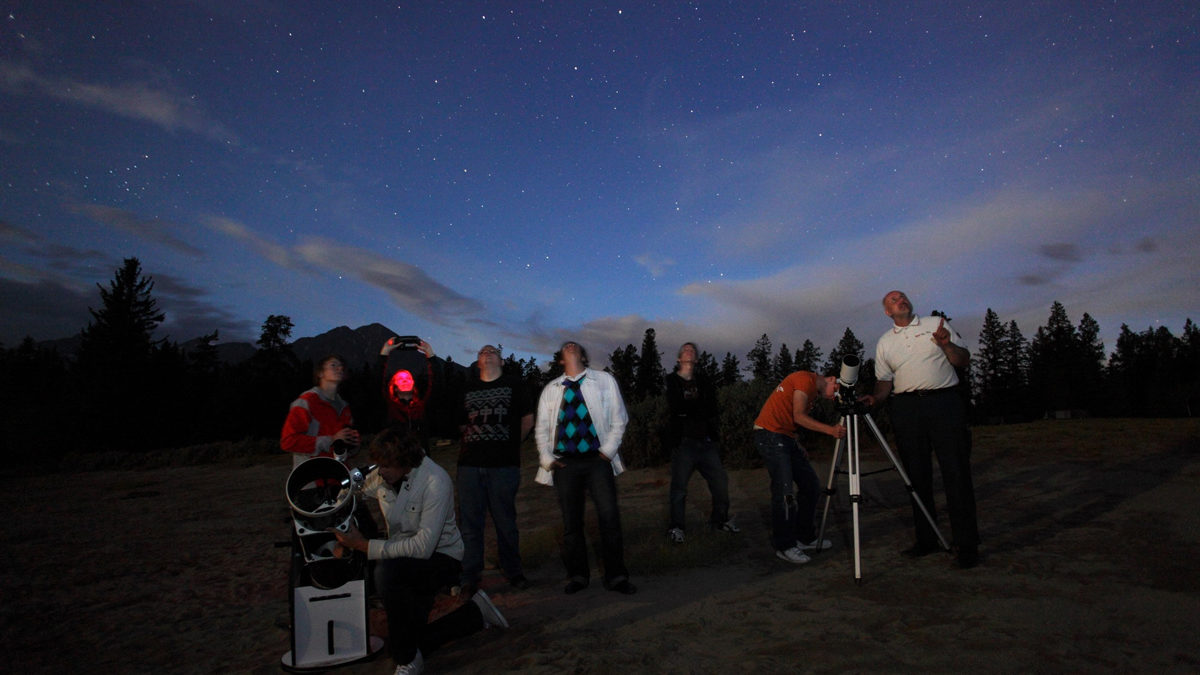 For many of us, a dark sky doesn't exist in our urban landscapes where streetlights, office towers and sky-scrapers dominate. Skylines cast artificial glows to drown out the twinkling stars above. However, when you are in the presence of darkness, the amazing night sky comes into full view.
On March 26, 2011, the Royal Astronomical Society of Canada (RASC) officially designated Jasper National Park a Dark Sky Preserve (DSP). Encompassing over 11,000 km2, Jasper National Park became one of the world's largest preserves and the only one with a town wholly within it.
A star gazing playground, this official status of DSP gives Jasper the responsibility of protecting and promoting the nocturnal environment and clarity of the dark skies. It also means supporting and encouraging public understanding of this natural wonder by creating activities and events to commemorate this natural phenomenon
Celebrating this designation, Jasper in October is defined by the Dark Sky. It is this designation that Jasper celebrates every October for two weeks – the Jasper Dark Sky Festival. With a list of events for everyone young and old, technically gifted in astronomy and those that simply appreciate beauty, there's something in the night sky for everyone.
This year's festival includes events with Col. Chris Hadfield joined by Jay Ingram, Telus Wrold of Science Edmonton events such as the Live Planetarium shows. The best part is that you don't have to know anything about stars or space; however you are sure to be filled with a new appreciation and understanding for our amazing universe.
The Mount Robson Inn offers a special promotion for Dark Sky Festival visitors. Star Gazers Dream special rate includes a 15% discount on each night, breakfast daily and a late check out for all those night hawks.
In true Jasper fashion – power down and look up!