Standard Two Queens - Pet Friendly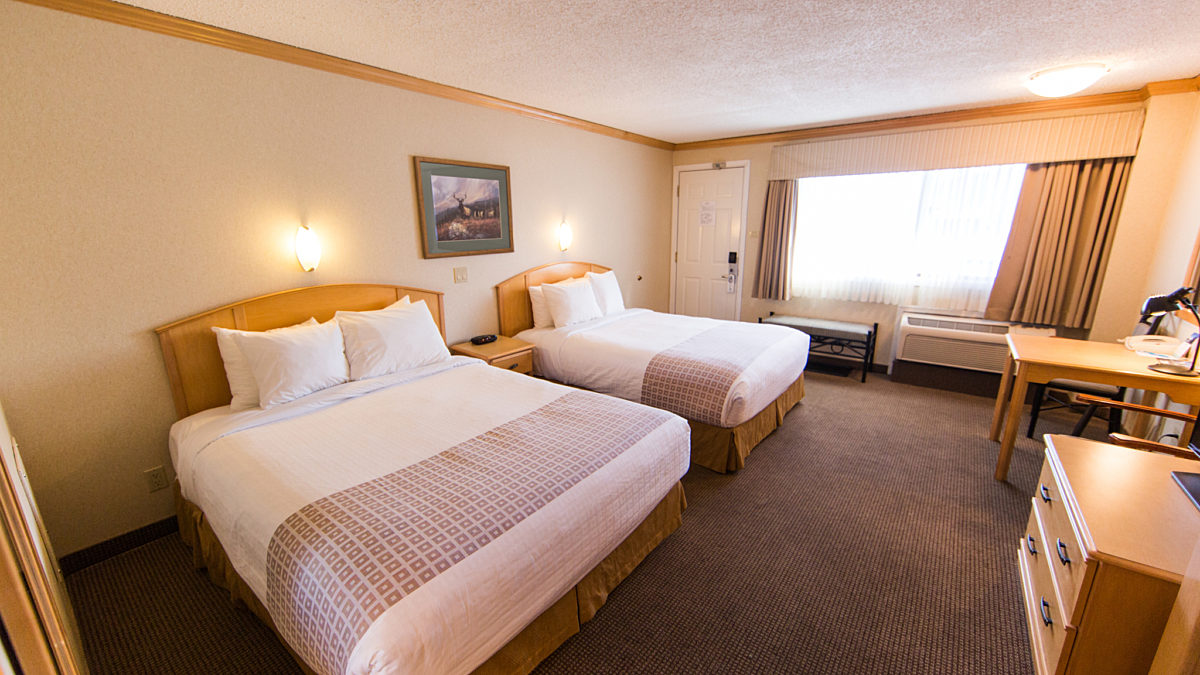 Standard Two Queens - Pet Friendly
2 Queen


300 sq ft

Sleeps 4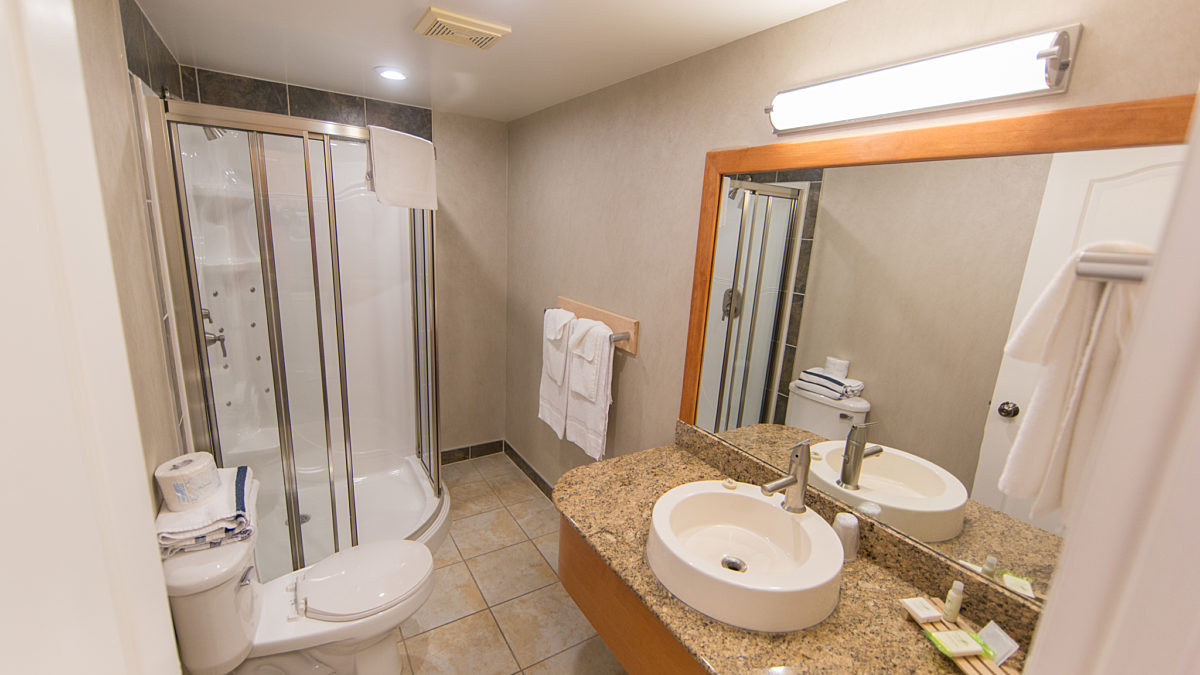 Standard Two Queens - Pet Friendly
2 Queen


300 sq ft

Sleeps 4
Standard Two Queens - Pet Friendly
2 Queen


300 sq ft

Sleeps 4
Standard Two Queens - Pet Friendly
Two queen beds offer a comfortable night's rest with pillowtop mattresses and duvet bedding. The modern and fully equipped bathroom includes a bathtub and shower as well as an additional vanity area outside of the bathroom. Enjoy the convenience of a mini-fridge, microwave, coffee/tea station, Wi-Fi, and desk/table for two.

This room type is our dog-friendly room and must be booked in advance.
A $25 per day pet charge applies and guests are asked to sign off on our pet policy upon check-in.
Heading out for the day's adventure or out for dinner?
Dog-walking services are available through My Jasper Nanny
Room Features
Microwave
Coffee & Tea Station
Kettle
Mini Fridge
Iron & Ironing Board
Pet Friendly
Bed & Bath
Pillow top mattresses and duvet bedding
Hair Dryer
Free Toiletries
Bathtub with built-in shower
Entertainment
Free Wireless Internet
Flat Screen TV
Services on-request
Early check-in
Late check-out
Other Services & Amenities
Free Breakfast
Free public parking on site
Daily housekeeping service
Check-in / Check-out
Check in time 4.00 pm
Check out time 11.00 am
Spa & Relaxation
Two year round outdoor hot tubs
General
Guest laundry (coins required)
Ski Storage / Waxing Room
All rooms and hotel non-smoking
Front Desk Services
Friendly staff who are eager to help you enjoy Jasper
Safety deposit box upon request
Lockers upon request
The Mount Robson Inn Jasper is entirely a smoke-free property, including grounds and public areas
Check-in time 4, check out 11 am
Parking is complimentary, 1 vehicle per reservation
There is no elevator at the hotel to get to the 2nd floor.
First nights room rate and tax is required upon booking
Cancellation notice of 2 days is required, else one night's room and tax are retained.
Cancellation notice of 5 days or more may be required for holiday periods
A $300 pre-authorization is due at the time of check-in by a personal credit card. Cash or debit paying guests must provide a $300 cash deposit.
A minimum two-night stay may be required on all Canadian statutory holidays

The Mount Robson Inn Jasper is a dog-friendly hotel, by advanced booking only, charge applies
Traveling with infants and small children? We have a collection of quality childcare amenities for your use during your Jasper Family Vacation. Visit Family Amenities
"A Heavenly Stay"
Comfortable, Cozy & Mountain Perfect
Find out about what Mount Robson Inn is doing in response to the Coronavirus (COVID-19).