Jasper Transit: The Easiest Way to Get Around Town
Hop on board and take a ride to your destination.
INTRODUCING THE JASPER TRANSIT SYSTEM!
A phenomenal adventure awaits you. Explore the beauty of this unique town, enveloped by the Canadian Rockies, with the help of Jasper Transit. Whether you're a seasoned local or a first-time visitor, our transit system ensures you get the most out of your Jasper experience.

Scroll down to check out Jasper's top attractions and destinations - now easier to get to than ever before!
Why Choose Jasper Transit?
Convenience: Whether you're a resident, seasonal employee, or visitor, our user-friendly transit system simplifies getting around Jasper. Say goodbye to parking woes and hello to stress-free travel.


Extensive Route Network: We've carefully planned our routes to connect you to all the must-see attractions in Jasper. From Maligne Lake to the Jasper SkyTram, we've got you covered.


Eco-Friendly: Jasper Transit is committed to reducing our carbon footprint. By choosing us, you're helping to preserve the natural beauty of Jasper for future generations.


Affordability: Enjoy cost-effective transportation options that won't break the bank. Spend more on experiences and less on transportation.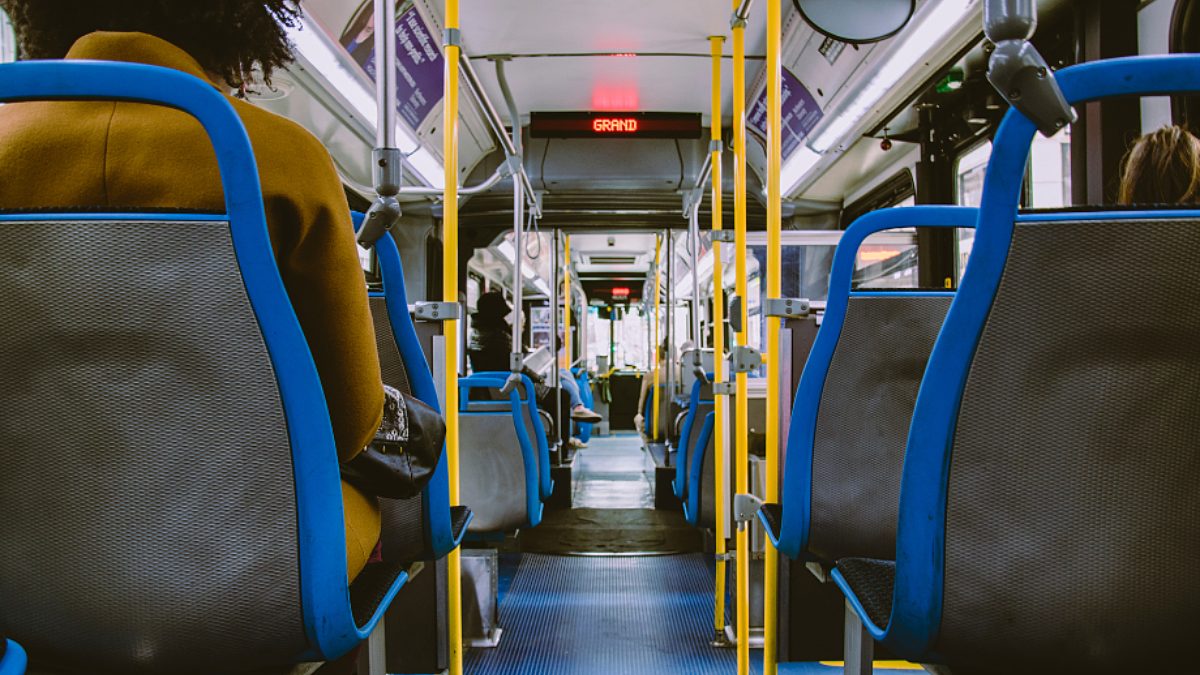 Explore Jasper's Top Destinations
Jasper National Park: Experience the awe-inspiring natural wonders of the park, including glaciers, hot springs, and abundant wildlife.
Maligne Canyon: Hike along the dramatic canyon walls and marvel at the cascading waterfalls.
Jasper SkyTram: Soar to new heights and capture panoramic views of the surrounding mountains.
Athabasca Falls: Witness the raw power of nature as the Athabasca River plunges into a stunning gorge.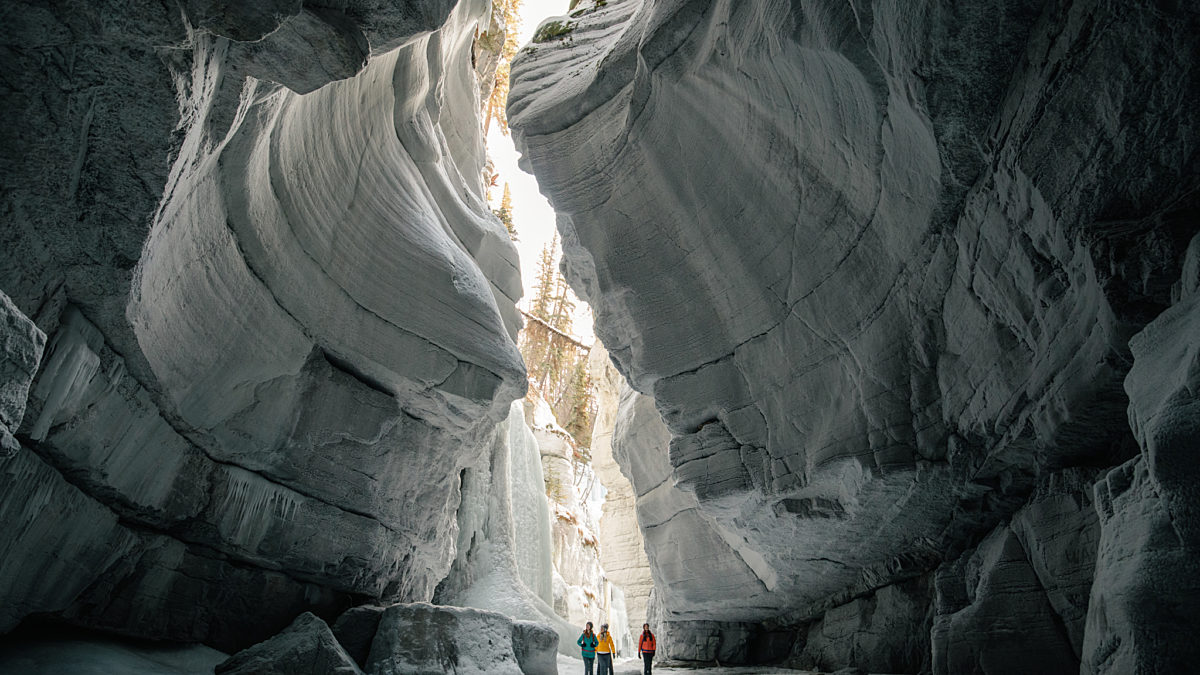 Getting around Jasper has never been easier:
Plan Your Route: Visit our website at Jasper Transit to view our route map and schedule.
Hop On Board: Look out for our distinctively marked transit buses at designated stops throughout Jasper.
Enjoy the Ride: Sit back, relax, and take in the stunning scenery as you journey to your destination.
Repeat: It's that simple! With regular service throughout the day, you can explore Jasper at your own pace.
From September 5 to September 30, 2023, Jasper Transit is offering a fantastic "Fare Free September" promotion for all riders. This initiative allows you to explore Jasper and its incredible attractions without incurring any transit fares during the specified period.
Starting October 1, 2023, the regular fare schedule for Jasper Transit will be in effect:
Single Use: $2.50
Day Pass: $7.00
3 Day Pass: Adult (18 - 59) $15.00, Senior (60+) $18.00, Youth (13-17) $18.00
10 Use Pass: Adult (18 - 59) $22.00, Senior (60+) $25.00, Youth (13-17) $25.00
Month Pass: Adult (18 - 59) $40.00, Senior (60+) $25.00, Youth (13-17) $25.00
Children 12 & under ride free
3 Payment Options Available
To make your transit experience even more convenient, Jasper Transit offers multiple payment options:
HotSpot App: Easily purchase passes using the HotSpot app, a quick and user-friendly way to access your transit fares.
Payment Kiosk: For single-use tickets or day passes, visit the payment kiosk located across from the Hub. It's a convenient way to get your passes on the spot.
Cash Payments: If you prefer to pay with cash for single rides ($2.50), Jasper Transit drivers will gladly accept it. Please ensure you have exact change in Canadian currency when paying with cash.
Fall Schedule (September 5 - October 15)
Winter Schedule (October 16 - May 16)
Frequently Asked Questions
Is the bus wheelchair accessible?
Not at this time. The municipality expects accessible units to arrive in early 2024.
Can I bring my bike on the bus?
Not at this time. The municipality expects units with bike racks to arrive in early 2024.
Can I bring golf clubs, hockey equipment, etc. on the bus?
Large items like golf clubs, hockey equipment, downhill skis and and snowboards are not permitted on the bus at this time.
Can I bring my pet on the bus?
Certified assistance animals are allowed on board at no charge. Owners of assistance animals should be prepared to show the animal's verification of training. An example of acceptable verification, similar out of province verification will also be accepted.
Passenger pets are allowed on board at no charge. All pets must be crated in a secure and clean carrier designed and intended for the carrying of animals which is small enough to fit on the owner's lap. Passengers must hold onto the carrier at all times and are responsible for the safety of their pet. (If there is room on the bus, carriers may be placed beside you on the floor, but the carrier should not block the aisle or restrict passenger movement.)
The pet must remain inside the carrier at all times.
Can I book a specific time for pick up?
Jasper Transit does not provide on-demand service at this time. See the private transportation alternatives below.
Can I book the bus for a charter service?
Jasper transit does not provide charter service. See the private transportation alternatives below.
I have a complaint, who can I speak to about it?
If you are currently on the bus, please raise your concern with the bus driver.
Alternatively, you can fill out this form and select "Transit Feedback", or email [email protected]
How do I contact Jasper Transit?
For more information and to plan your Jasper adventure, visit their website at Jasper Transit. For inquiries, contact email or call
Exploring Jasper Beyond Transit
While Jasper Transit is a convenient way to get around town, you might be interested in exploring alternative transportation options to enhance your Jasper experience. Here's a selection of excellent private transportation service providers in Jasper:
SunDog Tour Co.
Brewster Sightseeing
Ebus
Caribou Cabs
Mountain Express Taxi
Alpine Traveler

Description: This bus service offers a weekly Jasper town run for locals and a trip to Hinton twice a month. What sets it apart is its accessibility for people with diverse abilities, providing door-to-door service. Trips are open to all locals; seniors are given priority.
Contact: Call or text at 780-931-9800.
These private transportation providers offer a variety of services, including tours, charters, inter-city travel, and taxi services. Whether you're looking to explore Jasper's scenic beauty, embark on a guided tour, or simply need a ride to your next destination, these options provide convenience and flexibility to enhance your Jasper adventure.
Should you have any questions or require further information about these transportation providers, don't hesitate to reach out. Your journey through Jasper is sure to be an unforgettable experience!
Download the Jasper Transit Map
Save a screenshot for easy reference!