Jasper Fall & Dark Sky Festival Deal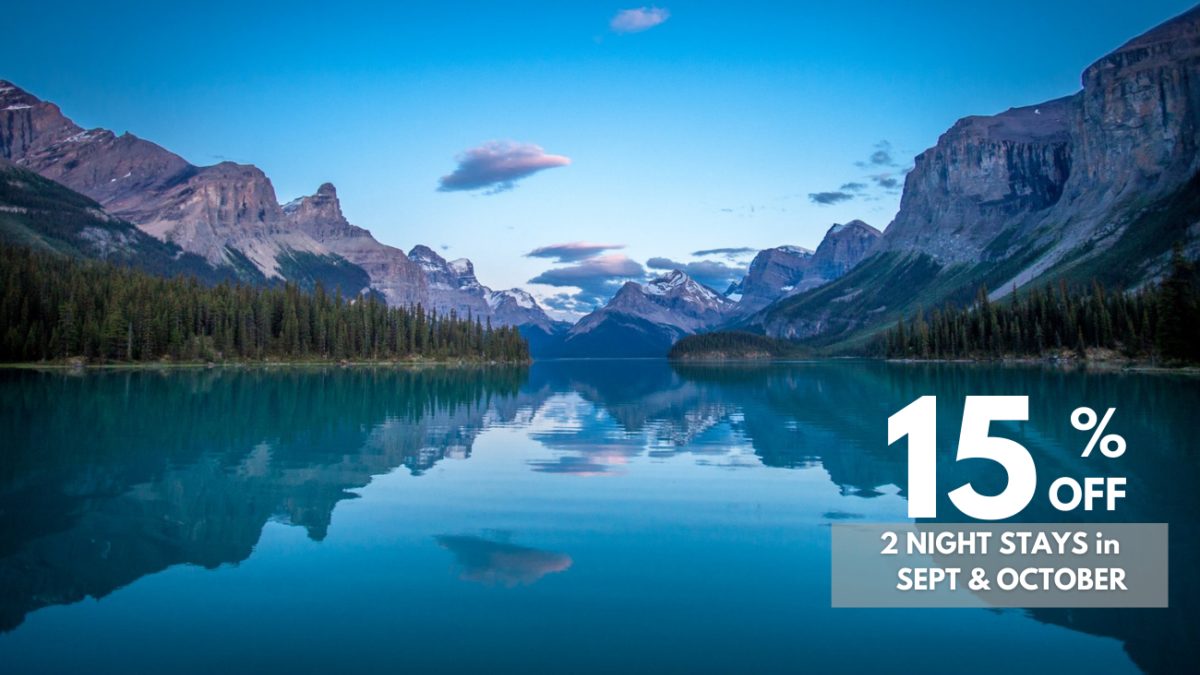 Save some cash whether it is a fall getaway or for the Dark Sky Festival Oct 16-25

A great deal on your Jasper getaway and breakfast is included too.
Dates
Pricing
September 1st to October 31st, 2020
Save 10% - 1 night stay
Save 15% - 2+ night stay
Includes: October 16-25, 2020 Dark Sky Festival Weekend
Available for all dates and room types.

Find out about what Mount Robson Inn is doing in response to the Coronavirus (COVID-19).