Coronavirus (COVID-19) Response
The Mount Robson Inn is aware that the novel coronavirus (COVID-19) is top of mind for all of us. We want you to know we take your health and well-being, along with that of our team, very seriously.

Our guests are important to us. We greatly value our relationship with you and we are committed to ensuring that our hotel is a comfortable and safe environment for you.

Frequently Asked Questions (FAQ's)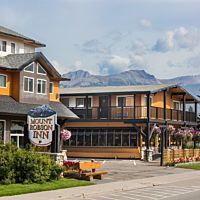 What is open at the hotel?
The Mount Robson Inn is open with the following amenities and services.
Front desk check-in and check-out (plexiglass barrier and physical distancing in place)
Bagged breakfast is available for pick up in the Breakfast Room. No seating is available.

Vending area*
Self-serve laundry area*
See below for housekeeping procedures
Hot Tub Operations during COVID-19 Restrictions
Located adjacent to the Front Desk
Open 9 am to 9 pm
Limited capacity - book your time slot at the Front Desk upon check-in (30 mins)
Use of the facility is not guaranteed so please book your time slot upon check-in.
Maybe closed periodically for maintenance, cleaning, and sanitation
What is the hotel's COVID-19 operating procedures?
The Mount Robson Inn team have implemented the following enhanced procedures to ensure the safety and health of our guests and staff.
Our front desk is open and serving our guests with physical distancing and plexiglass barriers in place.


In addition to our well-established hygiene and cleanliness standards, the hotel cleaning team is doubling efforts to clean and disinfect all touch points in the hotels - ice machines, vending machines, laundry area, etc. They are spending increased time and frequency to disinfect door handles, front desk, and all public areas.


Our breakfast buffet is closed for seated dining; however, a hearty breakfast is packed and available for pick up in the breakfast room.


Regular check-in with Alberta Health who have advised us that the hotel is compliant with the best health and safety practices.


Daily housekeeping service is available by request for all guests staying 3 nights or less. If you are staying longer than 3 nights, your room will be fully cleaned and linens changed. Our staff clean the room, one person at a time, and wear PPE (masks, protective eye wear and gloves) and use cleaners and disinfectants.


The Mount Robson Inn has hand sanitizer stations throughout and also uses electrostatic sprayers for optimal disinfecting coverage.

Our leadership team is closely monitoring the Alberta Health Service website, World Health Organization (WHO) and local health department updates regarding COVID-19 and following their recommendations on appropriate health and safety measures.


We are asking any team member who is exhibiting signs of illness, or generally feeling unwell, to self-isolate.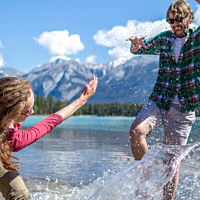 What's open in Jasper National Park?
Jasper National Park has opened to visitors on June 1st, 2020.

It is part of a Parks Canada phased opening initiative to ensure the health and safety of the residents and visitors.
Please visit Jasper National Parks COVID-19 Page for up to date details
Many of the area restaurants and shops are open. Please check with their website or social media page.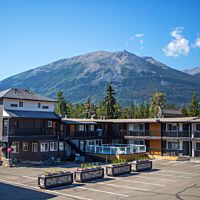 Cancellation Policy & Change of Plans
We understand that your travel plans may change or be postponed over the next few weeks. Please note the following policies continue to be in effect:
Cancellation Policy: Reservations require notice of cancellation 2 days prior to arrival. Reservations cancelled inside the stated policy dates days will result in the full charge of the stay including tax. Call the Mount Robson Inn - 1.855.552.7737​

Online Travel Agencies: Guests who booked via online travel agents (Expedia, Booking.com) or other third parties are advised to contact their booking provider for information on their policies and for assistance.